< Go back to events listing
UK Telecoms & Broadcast Mission to the Philippines
UK Trade & Investment Manila is organising the UK Telecommunications and Broadcast Mission to the Philippines in October to position UK companies for the various projects and procurement requirements of the growing information & communication industries, including the broadcast sector. This mission is open to UK companies providing telecommunication technologies and solutions, including broadband technology, network management & infrastructure, applications, data analysis, mobile solutions, M2M, cloud services, broadcast technologies & content, and related offerings.
Travel and accommodation
UKTI will provide participants with free hotel accommodation for 2 nights and no participation fee is required. Participants are advised to book their own flights. The Philippine Airlines now flies direct from London Heathrow to Manila. Other airlines that operate regular flights to Manila include Emirates (via Dubai), Etihad (via Abu Dhabi), KLM (via Amsterdam), Cathay Pacific (via Hong Kong) and Singapore Airlines (via Singapore) from Heathrow.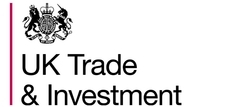 UKTI support and benefits
Register now
Why do business in the Philippines?
Proposed Mission itinerary
UK participants will benefit from the following:
- Targeted meetings and visits to the major telecommunications and broadcast companies in the Philippines, including Smart, Globe, ABS-CBN, GMA Network, TV5 and other potential clients, where you can pitch directly to the decision-makers in each company.
- Briefing on the Philippine Business Environment and Economy by respected government and private organisations.
- Networking Reception with high-level contacts from the wider ICT & broadcast industries, including prospective distributors/local business partners, government regulators, and communication project implementers in the Philippines.
For more information and to join the Mission, please email Emma Leister: emma.leister@fco.gov.uk.
Places are limited and subject to an eligibility check from the British Embassy in Manila.
The deadline for confirming your intention to participate is Monday 7th September 2015.
The Philippines is now one of the fastest growing countries in Asia, with a GDP growth of 6.1% in 2014. It is the second largest market in ASEAN with 103 million people. Development is mainly brought about by the rapid growth in IT-enabled industries and service sectors, & the substantial forex earnings from Filipino expats amounting to US$26bn annually.
The Philippines has been the number one destination for contact centres and only next to India in terms of back-room operations for multinationals. With a growing middle class and a literacy rate of 95%, Filipinos are early adapters of new trends and technologies.
The Philippines has a vibrant telecommunications & media sectors, with more than 100 million mobile subscribers. The country is the global leader in SMS volume & usage, given the 2 billion text messages sent daily. It is also the fastest growing smartphone market in Southeast Asia, with sales increasing by 326% in the last 12 months.
Broadband internet access is growing strongly, but speed is still a major concern. There are 28m people active in social media, making the Philippines 8th largest in the world. Communications and media companies are seriously investing in technologies, infrastructure, and solutions to improve services and increase capacity.
The market is expected to expand dramatically due to the ASEAN integration by 2016, and other opportunities and projects, such as free Wi-fi in public places, Clark Green City, among others.
The broadcast sector is boosted by the bundling of broadcasting with internet, telephony and other related services.
Wednesday 14th October
- Delegates arrive in Manila.

Thursday 15th October
- Briefing on the Philippine Business Environment & Economy by respected government and private organisations.
- Meetings/visits to the major telecommunications companies in the Philippines (PLDT-Smart, Globe Telecom, Bayantel).
- Networking Reception with other key contacts in the telecoms and broadcast industries, both from private and government sectors, e.g. regulators, potential local partners, system integrators, and distributors.

Friday 16th October
- Meetings/visits to the key players in the Philippine broadcast industry (ABS-CBN, GMA Network, TV5).