Situated across the UK, our Members range from one-person start-ups right through to international super indies, and are responsible for some of the world's most critically-acclaimed and popular TV programmes and films.
Our mission: is to help our members grow their businesses domestically and internationally. We do this by offering them the tools and support they need, as well as working to ensure the best possible economic, regulatory and legislative environment for them to do business in.
Since 1991, our work has helped develop the UK indie production sector from a cottage industry into a creative and commercial success story, worth over £3.3bn.*
Find out more about our key areas of work...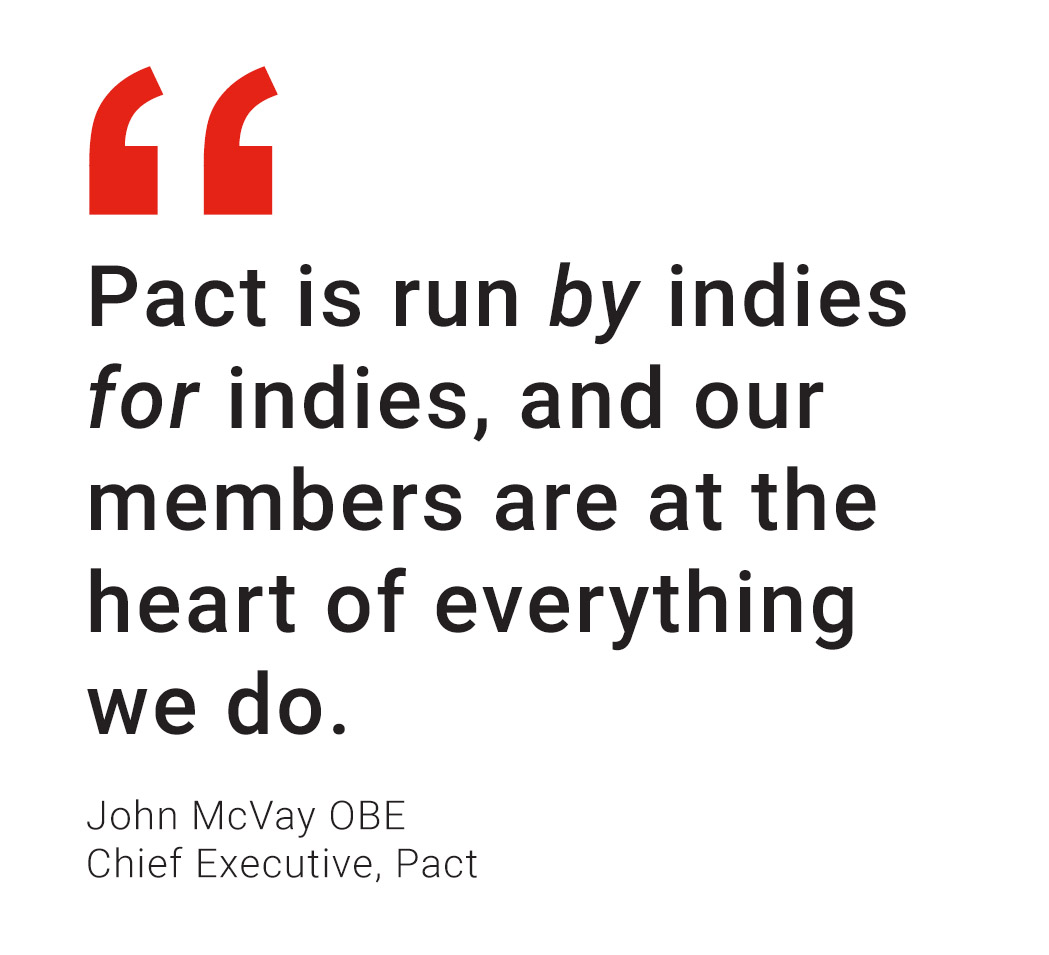 Explore more of our website...

*Figures from the 2020 Pact TV Production Census. Find out more about our publications and reports.