< Go back to events listing
Pact Webinar Series supported by the BBC: Laura Fleury, Senior VP, A+E Networks Unscripted Programming and Co-Productions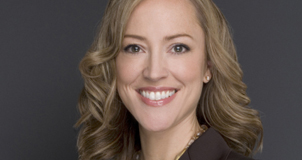 The sessions are a great opportunity for producers and production companies - especially those based outside London - to get first-hand access to top decision-makers and to hear their most up-to-date thinking on future plans.
In this webinar we hear from Laura Fleury, Senior Vice President, A+E Networks Unscripted Programming and Co-Productions. In this new role, Laura collaborates on projects with A+E ORIGINALS (A+E's unscripted production unit), as she develops and oversees projects, identifies potential talent and works with Corporate Development to develop projects with the A+E portfolio partners (e.g., Atlas Obscura, Panna, Beautycon, etc). Laura also continues to develop and executive produce A+E international productions as well as developing and overseeing unscripted co-productions for A+E Networks between A+E International and various U.S. partners. She now reports to Paul Buccieri, President of A+E Networks Group.
To register for this webinar, click here.
NB. After registering, you will receive a confirmation email containing information about joining the webinar.