< Go back to events listing
Pact Webinar Series supported by the BBC: Jessica Schmiedchen, Executive in Charge of Development, Unscripted Content, CBC (Canada)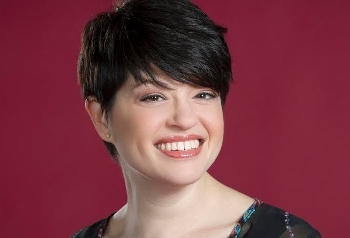 This webinar is part of a series, supported by the BBC, in which senior commissioning editors and executives talk about their programming needs across all genres. The series includes UK and international guests.
The sessions are a great opportunity for producers and production companies to get first-hand access to top decision-makers and to hear their most up-to-date thinking on future plans.
In this webinar, we hear from Jessica Schmiedchen, Executive in Charge of Development, Unscripted Content, for CBC (Canada). Jessica is an innovative media executive with over 15 years experience in all phases of development and production. In her role in CBC's Unscripted Content group, Jessica oversees development of formats and original content in the genres of factual entertainment, arts, and doc series - on both linear and digital platforms. She is responsible for finding new formats and working with the independent production community to bring their ideas to life.
Since joining the Unscripted team in 2011, Jessica has helped launch many popular and award-winning programmes and series such as Still Standing, Hello Goodbye, Keeping Canada Alive, This Is High School, The Detectives, and Interrupt This Program, which was nominated for a 2016 International Emmy.
To register for this webinar, click here.
After registering, you will receive a confirmation e-mail containing information about joining the webinar.