< Go back to events listing
Pact Webinar Series supported by the BBC: Iseabail Mactaggart, Director of Strategy and Partnership for MG Alba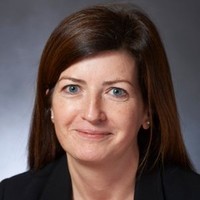 These sessions are a great opportunity for producers and production companies - especially those based outside London - to get first-hand access to top decision-makers and to hear their most up-to-date thinking on future plans.
In this webinar, we hear from Iseabail Mactaggart, Director of Strategy and Partnership for MG Alba. MG ALBA's priority continues to be to run and to grow the channel in partnership with the BBC. Teamwork and partnership are at the heart of what they do and along with their partners they strive to ensure that Gaelic is heard and used frequently and freely in the media and in Scotland's social and cultural life.
They believe that learners and native speakers have immense talent and through initiatives such as FilmG and LearnGaelic.net they will continue to encourage and create opportunities. MG ALBA is funded by the Scottish Government and regulated by Ofcom. They are based in Stornoway with a presence in Inverness and Glasgow. Their promise is to inspire and encourage through Media and Gaelic.
Register for the webinar here.
After registering, you will receive a confirmation e-mail containing information about joining the webinar.