< Go back to events listing
Pact Webinar Series supported by the BBC: Alf Lawrie, Head of Factual Entertainment, Channel 4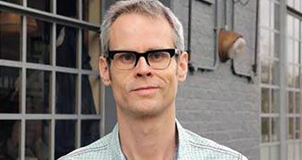 This will be a great opportunity for producers and production companies - especially those based outside London - to get first-hand access to top decision-makers and to hear their most up-to-date thinking on future plans.
In this session, we're joined by Alf Lawrie, Head of Factual Entertainment at Channel 4.
On his appointment in March 2018, Deputy Director of Programmes Kelly Webb-Lamb said: "Alf is one of the rare people in telly whose experience spans the breadth of what we do in Channel 4 Factual Entertainment. From wrangling talent like Naomi Campbell, Alan Sugar, Gerry Robinson and Bear Grylls on huge Fact Ent juggernauts to documentary series about Longleat for BBC1 and triplets for ITV, the breadth of his talent is proven in his track record. He is one of TV's good guys - a brave creative leader with wit and mischief, and an instinct for the popular which will help take the department on the next turn of the wheel."
To register for the webinar, click here.
After registering, you will receive a confirmation e-mail containing information about joining the webinar.