< Go back to events listing
Pact Realscreen Webinar with Sean Gottlieb, A+E Networks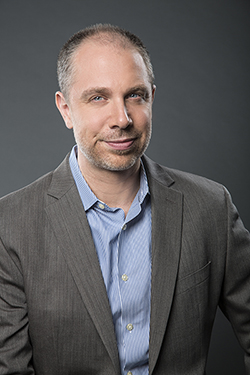 3:00pm, Thursday 6th December
Sean Gottlieb is Vice President, Development and Programming for A+E Networks, where he oversees development and production of non-fiction programming for the network. He joined A+E Networks in April 2014.
After registering, you will receive a confirmation e-mail containing information about joining the webinar.
A seasoned producer with over 20 years' experience, Gottlieb developed and is Executive Producer of Live PD, the hit series that airs live from 9:00pm-12:00am on Friday and Saturday. Live PD has more than doubled A&E's Friday and Saturday night ratings, with A&E now ranking as the #1 entertainment cable network on those nights. He is also Executive Producer on Ozzy and Jack's World Tour, following the Osbourne father and son duo as they travel across the US and the world visiting the places you never knew you wanted to go. Gottlieb's other credits include A&E Investigates: Plot Against America, Police Patrol, Storage Wars, 8 Minutes, Black and White and for Lifetime, Live PD Presents: PD Cam.
Gottlieb joined A+E Networks from VH1 where he held a number of roles. He developed and produced many of the network's unscripted series, including Mob Wives, Wicked Single and Mama Drama. He started at the network as a writer on many of VH1's hit shows, including Behind the Music, Web Junk, I Love The… and the Emmy®-nominated documentary, Soul Train: The Hippest Trip in America.
Previously, Gottlieb wrote for MTV, Cablevision, and Endemol; he was also a speechwriter for several Fortune 500 executives. Gottlieb began his career as the audience coordinator at The Late Show with David Letterman in New York.