< Go back to events listing
Pact lunch networking with Chinese broadcasters - WAITLIST ONLY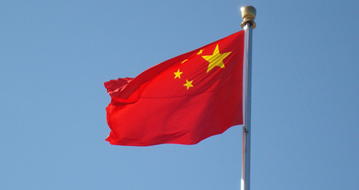 In February, some of the most important and influential Chinese broadcasters will spend a week in the UK working alongside UK production companies as part of the pact-organised UK China Exchange programme which was announced last year.
Companies from around the UK applied for the programme and many have been paired with top execs representing a range of senior positions in R&D, commissioning and programming from Chinese broadcasters such as CCTV, Hunan and SMG.
This Exchange comes at a perfect time, just a month after the Co-Production Treaty was signed between the UK and China, and we are inviting producers to attend a networking lunch with the Chinese delegates on Monday 13th February.
This event is now fully booked.
To be added to the waitlist please e-mail rod@pact.co.uk and include your full name, company and mobile phone number.


Image: Chinese Flag over Tiananmen Square by radiowood on Flickr.