< Go back to events listing
Pact Lunch Commissioner Webinar: Phil Craig, Discovery Networks International
In the latest from our commissioner webinar series we speak to Phil Craig to find out what he's looking for at Discover Networks International.
About Phil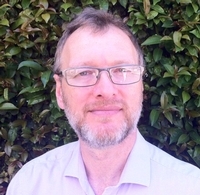 As EVP and Chief Creative Officer for Discovery Networks International, Craig leads the Production and Development group which spans five locations. He develops factual and lifestyle content primarily for flagship global networks Discovery Channel and TLC, and works collaboratively with his U.S. counterparts on content sharing and development. Craig also helps champion the development, production and sharing of regionally and locally produced content and formats across Discovery's five international operating regions.
Register now
Pact members can register for the webinar, which will take place from 11:00am - 12:00pm on Thursday 10th September, here.
If you have any queries about this event, please contact Rod Caird.