< Go back to events listing
Pact LIVE: Unconscious Bias Training
Objectives

By the end of the session participants will be able to:

- Explain the source and function of unconscious bias
- Recognise how unconscious bias impacts on decision making and relationships in organisations
-Utilise strategies and techniques for reducing personal and organisational bias
-Develop and strategy for individual action
The session will be delivered by Femi Otitoju.
If you have any queries, please contact our Head of Inclusion and Diversity, Anjani Patel: anjani@pact.co.uk.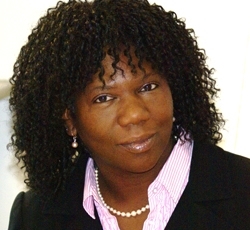 More about Femi
Femi Otitoju is CEO of the Challenge consultancy, a diversity and inclusion specialist with a career spanning over 30 years. Combining a scientific background with persuasive and engaging training skills, Femi is often described as a "gifted presenter".

Femi's clients include the senior leadership teams at Pact member production companies, the BBC, Viacom, Home Office and Ministry of Justice, English Heritage, the V&A, Natural History Museum, Design Museum.

Femi's most recent success has been in being engaged to design and deliver training on bullying and sexual harassment at the Houses of Parliament.