< Go back to events listing
Pact Inclusion: Working with Disabled Colleagues
Areas to be discussed during the webinar include:
– Talking disability: taking the anxiety away from saying the wrong thing
– Advertising: supplying documents in accessible formats
– Interview stage: discussing access requirements
– Reasonable adjustments in the workplace and what this means
– Creating an inclusive workplace: appropriate language, employee responsibilities and support
– Access to Work: how it can help you and the employee
– Case studies
The session will be run by Heloise Beaton, ThinkBIGGER!'s Disability Lead, and is supported by the BBC. It is open to anyone working within an indie, so please feel free to share the information with your teams.
Register for the webinar here.

There are other Pact Inclusion events that you can also register for. See the Upcoming Events page for more details.
For any queries, please contact Rebecca Sumners: rebecca.sumners@pact.co.uk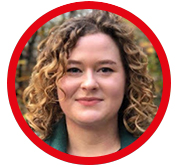 About Heloise Beaton
Heloise has freelanced for a decade as a factual television producer and entered the industry through the Channel 4 production training scheme, run by ThinkBIGGER! She has produced studio TV featuring high profile figures from the Prime Minister to Davina McCall as well as supporting on and off-screen disabled talent. Heloise is passionate about making sure the industry is accessible for everyone and wants to show they can thrive in their chosen field.