< Go back to events listing
Pact Inclusion: Understanding Social Class
The session will be run by Elonka Soros and is supported by the BBC. It is open to anyone working within an indie, so please feel free to share the information with your teams.
Register for the webinar here.
There are other Pact Inclusion events that you can also register for. See the Upcoming Events page for more details.
For any queries, please contact Rebecca Sumners: rebecca.sumners@pact.co.uk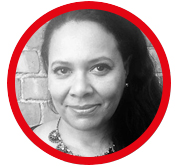 About Elonka Soros
Elonka Soros is a diversity and inclusion specialist working with companies in the broadcast media and associated creative/cultural industries in the UK, Europe and US as a strategic consultant and trainer. She is a former BBC Editor with a 25-year career in BBC News and Current Affairs and has experience leading teams across all platforms. Her sessions are rooted in the practicalities of working in our sector.