< Go back to events listing
ONLINE EVENT: Inclusive Casting Workshop – Factual Genres
This interactive workshop will give casting teams the tools to formulate a successful strategy and find ways to engage effectively with harder-to-access communities. We will consider diversity in its broadest sense - gender, sexuality, ethnicity, disability and social mobility.
The session includes: accessing communities; finding the right language; navigating social media.
This workshop has been designed by Pact and freelance casting exec Mel Walden.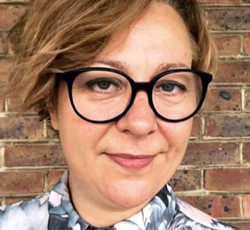 Mel started her TV career in 2000, working on high-profile factual entertainment series such as Big Brother's Little Brother (C4) and The Restaurant (BBC2). She joined Wall to Wall Media in 2012 as Senior Casting Producer on Child Genius (C4), Back In Time For Dinner (BBC 2) and Bring Back Borstal (ITV). More recently Mel has been at Electric Ray, overseeing the casting of two series of BBC 2's Million Pound menu.