< Go back to events listing
Northern Powerhouse Mission to The American Film Market
You are invited to join the Northern Powerhouse* creative sector mission to The American Film Market (AFM). This focused business mission will include networking and reception events to help you make the right contacts. With lots of time to make your own meeting appointments and make the most of everything the AFM can offer.
This is a must attend opportunity for the screen industry.
Why attend the AFM?
- An opportunity for producers, writers and directors can connect with the global film industry,
- Meet 8,000+ film professionals including 400+ distribution companies and 1,000+ production companies.
- The AFM Conferences deliver tremendous knowledge, insight, access, value and a rare opportunity to hear from the industry's global thought leaders and decision makers.
*The new Northern Powerhouse initiative supports sector based trade and investment missions for companies across the North of England.
Find out more and register here.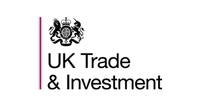 Registration Fee
Eligibility
A registration fee of £150 + VAT for all delegates will cover in-market event costs.
Register now.
This mission is open to all North of England exporters. If you are an SME you may be eligible for a travel grant of £650.