< Go back to events listing
National Inclusion Week: Tackling Harassment, Discrimination and Bullying
Delegates will explore the fundamentals of the Equality Act 2010 to provide a foundation for understanding what constitutes discrimination, harassment, and bullying. But this isn't a lecture on the law. This is real, working-world advice.
The highly practical session will discuss the spectrum of misconduct, microaggressions, the intent vs impact debate, and the "grey areas" of complaint handling. From here, attendees will learn how to determine the best and most appropriate course of action in response to a complaint – that is, how to respond at the time the complaint is made; how to decide between informal resolution, coaching or mediation; and when to escalate a complaint to a formal grievance.
This session is supported by the BBC.
Register for the webinar here.
After registering, you will receive a confirmation email containing information about joining the meeting.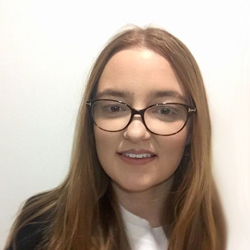 About the speaker
The session will be run by Lisa Bell, Tell Jane Founder. Lisa Bell is on a mission to build better workplace cultures. With two decades of experience and an MA in Human Resources Management, she founded her first HR consultancy in 2014. Working with organisations of every size and sector, Lisa became increasingly aware of discrimination, harassment, and toxic behaviour as systematic issues - widespread, deep-rooted, and difficult to confront. Again and again, she saw leadership desperate to make a change, but at a loss for how to do it. So, in 2018, she founded Tell Jane to help organisations do better.
With a wealth of experience in the creative industries, Lisa knows that every workplace in the film and TV sector is different, and every team is unique. She therefore strives to understand the specific needs and challenges of each company, working collaboratively to build diverse, equitable and inclusive cultures and deliver training programmes that put values into practice.
For Lisa, culture change means getting people engaged. She is a dynamic, energetic educator who aims to shift mindsets and behaviours from top to bottom: whether she's coaching senior management in inclusive leadership, working with in-house HR to tackle toxic behaviour, or empowering employees to be effective allies, Lisa helps people see what part they can play in the journey to a more equitable workplace.