< Go back to events listing
National Inclusion Week: Channel 4 Commission Guidelines Briefing
The Commissioning Diversity Guidelines ensure every new Channel 4-commissioned programme in every genre contributes to increasing diverse talent participation on and off screen. The Guidelines were first introduced seven years ago and an updated version became effective from 1st August 2022.
This session will include how to meet:

– On screen diversity in scripted and unscripted
– Off screen diversity in scripted and unscripted
– Training support
– Widening talent pools
– Defining diversity groups
Register for the webinar here.

After registering, you will receive a confirmation email containing information about joining the meeting.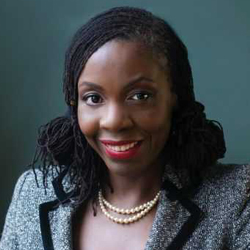 About the speaker
With over 20 years' experience in television and media, Naomi has devoted her career to serving as a powerful advocate for diversity and inclusion, and trail-blazer for social enterprise. Her previous roles include On Screen Diversity Executive and Interim Head of Diversity & Inclusion at Channel 4. She also worked as Head of Innovation and Diversity for Media Trust.