< Go back to events listing
National Inclusion Week: Casting for Ethnicity in Scripted Shows
The panel will be chaired by Sam Fray from the TriForce Creative Network, who work extensively with production companies through their Dandi.org.uk service to help them crew and cast and in a more inclusive way.  
We'll look at the difference between colour blind casting, where ethnicity is completely disregarded. We will talk to producer Adam Knopf and writer Connor Allen who will discuss their approach on BBC show the The Pact S2. Exec Producer David P Davis, CEO of 5 Acts Productions in Cardiff will also talk about how he plans to incorporate inclusive casting in upcoming projects. 
Register for the webinar here.

After registering, you will receive a confirmation email containing information about joining the meeting.

About the Panellists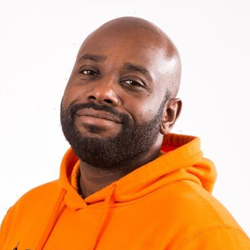 David P Davis – Founder and Creative Director, 5 Acts
David set up 5 Acts Productions in Cardiff this year, after working as an Executive Producer for Bad Wolf where he worked across the development of an array of projects for a mix of domestic and international broadcasters. Prior to Bad Wolf, he worked for Left Bank on the Sony, Amazon & C4 Philip K. Dick drama, Electric Dreams.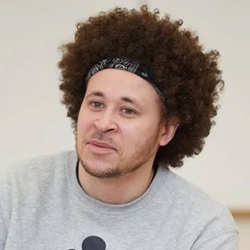 Connor Allen - Writer
Born and raised in Newport. Connor went to university to study Acting. He has had the privilege as a performer of working with some of the best people in the industry. Having discovered a passion for writing a few years ago when he wrote for an event called Stories of the Streetz he hasn't looked back since! Connor is currently the Children's Laureate of Wales 2021 – 2023.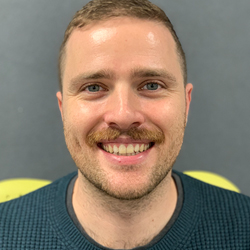 Adam Knopf – Producer
Adam Knopf is a freelance producer who has worked on Doctor Who (BBC), Broadchurch (ITV ) and Marcella (ITV). Adam joined Urban Myth Films as Head of Production in November 2019 just as the first series of War of the Worlds went into production. He went on to produce on The One (Netflix), the second and third series of War of the Worlds (Canal+/Fox), Extinction (Sky) and The Lazarus Project (Sky) for the company.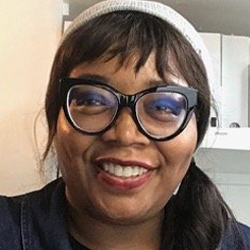 Carolyn McLeod, Casting Director
Carolyn is a freelance Casting Director who has been casting for over 15 years and specialises in film, theatre and streaming content.
She has worked with directors including Stephen Herek, Paul Schrader, Michael Caton-Jones and Sofia Coppola on independent features and also projects for Netflix, including The Princess Switch and A Christmas Prince trilogies. Alongside projects for the BBC, Disney, Warner Bros, GAC, Hallmark and SyFy/NBC Universal.
She was the winner of the BIFA 2021 Best Casting Award for Boiling Point and she was also a BAFTA Film Best Casting Nominee 2022.

Chair: Sam Frey, TriForce Creative Network Talent Development Coordinator
Sam spent six years at a major broadcaster, working across several departments while actively championing the diversity agenda across the business, spending her spare time volunteering to run workshops for staff and youth talent schemes. Sam is particularly passionate about creating change in the Nations and Regions, with a focus on developing pathways and programmes that help diverse talent enter and progress within TV.