< Go back to events listing
MipJunior 2020
MIPjunior offers the opportunity to discover the latest kids content from all over the world and to launch and promote your own.
Find out more about MIPJuior and register here.
MIPCOM Online+
MIPCOM Online+ offers a hybrid market experience by extending the reach of MIPCOM in Cannes to the global MIP community unable to travel to Cannes.
Before, during and after the market, you can login to MIPCOM Online+ to schedule meetings, screen programmes and access conferences. If you are in Cannes, you can also access MIPCOM ONLINE+ in addition to the physical event experience.
The registration price is €250 per person, and will give you access to both MIPCOM and MIPJunior.
If you are interested in having a bigger presence on the platform then it's possible to book a Virtual Exhibitor Page at a cost of €2000, which allows you to showcase up to 20 pieces of content on your page.
Find out more and register for MIPCOM Online+ here.

Please note this event is not hosted by Pact. Pact is not in any way responsible for this event and does not accept liability for any inaccuracies in the information listed here. Due to the global pandemic, you are advised to thoroughly check the details and any wider restrictions which may impact your ability to attend this event before booking or making any arrangements. In particular, please note that an event may be cancelled or participation may be made online only.
TAP grants - DEADLINE PASSED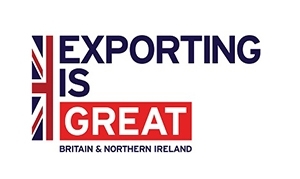 **THE DEADLINE TO APPLY HAS NOW PASSED.**
If you have any queries, please contact hannah@pact.co.uk.

The awarding of TAP grants is subject to availability and eligibility criteria. Due to the global pandemic, please be aware that the level and availability of grants for this event may change at short notice. Pact is not responsible for the allocation and level of grants awarded and will not be liable for any losses which may result from any changes to the level or availability of such grants.