< Go back to events listing
Meet the International Expert - Irina Karabanova, Russia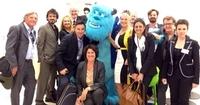 UK independent production companies interested in attending the next UK indies mission to Russia are invited to meet with Irina Karabanova, a Senior Trade Adviser based in Moscow, at the Pact office on Friday 25th September.
Irina has already worked with Pact to help deliver two successful missions to Russia, with support from UKTI, and this is a brilliant opportunity to discuss your potential needs and objectives for the next one.
There is also a chance for companies to have one-to-one meetings with Irina to discuss specific issues regarding entering the Russian market.
Interested?
More about Irina Karabanova
Please contact Pact's Director of International Development, Dawn McCarthy-Simpson, if you are interested in attending.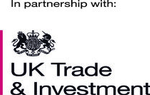 Irina has been working for UKTI Russia for over seven years and is based in Moscow.
Since April 2014 Irina has been a Lead Officer on Creative & Media, Education, Publishing and Tourism. Her responsibilities are to promote UK excellence in TV/video content products and services, to plan and organise business programme for outward trade missions taking lead on programme arrangements in Russia and exploring opportunities for UK businesses.
Irina makes the strategy to promote and deliver various activities including workshops, seminars and other events in the Creative and Design, Performing Arts, Education, Publishing and Tourism sectors.
She started her career at UKTI Russia in 2008 as a Lead on Olympics and developed UK – Russia Olympic cooperation.