< Go back to events listing
Make it in Italy… Make it With Italy!
Following the recent release of Spectre - which was partly shot in Italy - Italian major producers and experts will share their knowledge on the available schemes to support co-operation within the Italian audiovisual sector.
This is an opportunity for UK companies to receive an update on available Italian national and regional funds and hear first-hand suggestions on best ways of co-operating with Italian stakeholders.

Topics will include:
- the national framework (tax credit, national and regional funds)
- the work of the Italian Film Commissions
- co-producing with major Italian partners
- shooting at the Italian Studios
The event will be moderated by Lucia Milazzotto, Director of MIA, the Rome based International Audiovisual Market.

Book now

Contact Valeria Notari: valeria.notari@fco.gov.uk | Tel: +39 02 72300.232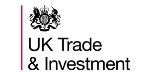 Support available
Who should participate?
A maximum of £150 towards travel costs is available for up to 10 suitable companies on a first come first served basis.
Independent producers in the audiovisual industry interested in evaluating projects in/with Italy.