< Go back to events listing
GREAT Week Creative Industries and Global Projects
The GREAT Weeks are a series of trade missions coinciding with this year's World Expo in Milan. Under the theme 'Grown in Britain,' each mission is sector specific and represents an outstanding opportunity for UK companies to meet major buyers, potential partners and substantial business prospects from around the world.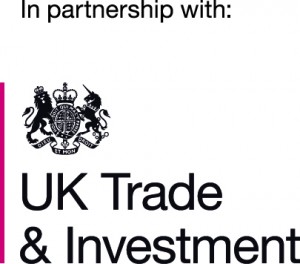 Opportunities
Who should attend?
Fees & Booking
More Info
- Invitation to attend a global thought leadership conference 'Youth of Today, Future of Tomorrow'.
- Network with industry leading figures from the creative sector from the UK and throughout the world.
- Benefit from interactions with key stakeholders; not only from Italy but from all over the world.
- Meet key decision-makers and buyers from Italy and other participating countries in a structured 1-to-1 meeting programme.
- One day visit to the World Expo with fast track entry to the UK Pavilion.
Companies in the creative and education sectors whose product or service focuses on children / young people, event management and production companies, designers and architects in the supply chain of major world events.
Single Day Cost: £150 + VAT
Total Event Cost: £250 + VAT
Find out more and book here.
Expo is the world's most prominent exhibition, lasting 6 months and is being held in Milan from May – October 2015. The theme of the Expo is 'Feeding the Planet – Energy for Life'. The Expo is attracting visitors from all over the world with an expected 20 million ticket sales. The UK is one of over 145 participating nations with a Pavilion looking at the role of the honey bee in pollination.

GREAT Week Milan Expo will provide delegates with greater brand exposure under the wider GREAT campaign umbrella and the opportunity to take advantage of UKTI guidance on key projects to pursue.