< Go back to events listing
DISCOP Johannesburg - UK Pavilion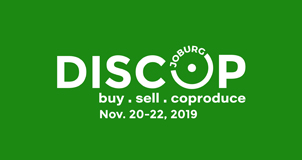 DISCOP Johannesburg, 20th - 22nd November 2019
Over the last few years in Sub-Saharan Africa, new technologies, modern infrastructures and rising disposable income fueled its hesitant beginnings. What is changing is the ability for broadcasters, pay-tv platforms, mobile operators and on-demand video services to monetize the consumption of entertainment content, and for content producers and distributors to make money feeding an immense appetite for film, television and digital entertainment. DISCOP Johannesburg (20th - 22nd November 2019) is a bridge to that market.
1,000+ acquisition, development, production and distribution executives from 70+ countries will converge in Johannesburg for three days of deal-making, knowledge-transfer and networking opportunities. 250+ public and commercial broadcasters, cable, satellite and mobile pay-tv operators, streaming services servicing the fast-growing Sub-Saharan marketplace will also be in attendance seeking innovative content, fresh ideas and cross-border projects.
UK based companies attending the market can register with the UK Pavilion, which features a matchmaking area; a welcome desk manned by a dedicated meeting-organisation assistant; and offers multiple branding opportunities.
Companies registered under the UK Pavilion receive the following:
- One MEETING POD with company signage.
- 3-day hotel accommodations.
- Two SELLER Market badges.
- Year round meeting assistance and lead generation service.
- Access to buying companies' business profiles after the market.
- Up to 5 programmes submitted on the DISCOP CLUB Screening Platform.
- Access to the sidebar conferences.
- Invitation to networking events and evening functions.
- Travel assistance.
The cost is $1,650.
Find out more about DISCOP here.
Please note this event is not hosted by Pact. Pact is not in any way responsible for this event and does not accept liability for any inaccuracies in the information listed here. Please confirm the event details with the host organisation before booking or making any arrangements.