< Go back to events listing
D&I Workshop: Respect at Work, Tackling Bullying, Harassment and Discrimination
Delegates will explore the fundamentals of the Equality Act 2010 to provide a foundation for understanding what constitutes discrimination, harassment, and bullying. But this isn't a lecture on the law. This is real, working-world advice.
The highly practical session will discuss the spectrum of misconduct, microaggressions, the intent vs impact debate, and the "grey areas" of complaint handling. From here, attendees will learn how to determine the best and most appropriate course of action in response to a complaint – that is, how to respond at the time the complaint is made; how to decide between informal resolution, coaching or mediation; and when to escalate a complaint to a formal grievance.
The session will be run by Addie Orfila.
After registering, you will receive a confirmation email containing information about joining the session.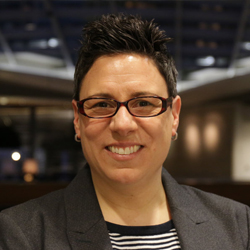 About Addie Orfila
Addie has over 25 years' experience working on shows such as Heartbeat, A Touch of Frost, My Parents are Aliens, Emmerdale, Barking and Jinx. She was Head of Production for Hollyoaks and Production Manager for Coronation Street. Addie delivers production, leadership and inclusion training throughout the UK and abroad. She recently worked as a drama production executive for the BBC and is a mentor for Women in Film and Television. Addie is currently working as a Production Executive for Lavender Pictures, helping them develop their slate of content.