< Go back to events listing
D&I Workshop: Inclusive Casting with a Focus on Race – Unscripted
Topics that will be covered include:
– why we need to aim for better inclusive casting
– broadcaster targets and planning for success
– tips on effective outreach/reaching communities
– positive representation and avoiding stereotyping
– current thinking around language usage
The session will be run by Casting Exec Mel Walden and Casting Producer Alex Garlitos.
After registering, you will receive a confirmation email containing information about joining the session.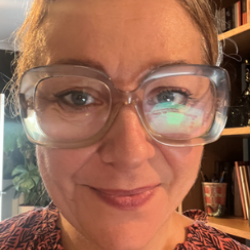 About Mel Walden
Mel is a Casting Executive with over 23 years' production and casting experience. She is responsible for establishing the casting protocols at the start of each project and determining the due processes regarding duty of care and background checks, as well as pitching the final contributors to the commissioning editor. She has a direct line to the commissioning teams and legal departments at all channels.
Some of Mel's credits include The Savoy (ITV), Gordon Ramsay's Future Food Stars (BBC One), Stand Up To Cancer appeal films (C4), four series of Child Genius (C4), Back In Time For Dinner/The Weekend (BBC Two), Million Pound Menu (BBC Two), The Restaurant (BBC Two) and Bring Back Borstal (ITV).
About Alex Garlitos
Alex is a former Pact Diversity Scheme Trainee (2015 cohort), he is now a Casting Producer with credits across Netflix, BBC and ITV. From casting LGBTQ+ makeup artists for Glow Up, to food entrepreneurs for Gordon Ramsay's Future Food Stars, to putting together a 300 piece choir to Sing for The King. Alex is passionate about finding contributors and showcasing stories of people that reflect the diversity of modern Britain.