< Go back to events listing
Collaborating Beyond Borders: How to Get US Visas & Work Visas For Foreign Talent
In this seminar for Pact members, Lorraine D'Alessio (Founding Partner & Managing Attorney of D'Alessio Law Group) will tackle some of the common questions faced by those who want to open up markets and work on projects in the US and elsewhere, and work with international talent.

Drawing from her legal expertise, Lorraine will provide practical knowledge to demystify and simplify the processes, explaining what you can expect when hiring talent who require work visas and what you need to know when
working abroad on your productions.

The session will include:

- Do's and don'ts: how to help you and your foreign talent obtain immigrant (Green Card) and non-immigrant US visas

- How to help non-traditional talent (social media stars and influencers) obtain visas
- How to help your talent assemble a winning visa application: common requirements and how your talent can meet them
- What your talent can expect when applying (fees, wait times, etc.)
- Understanding the impact of the U.S. election: How might Trump's win impact U.S. immigration policy? What are the implications for entertainment?; Strategies for moving your project forward and getting your foreign talent where they need to be – despite the current uncertainty.
The panel will conclude with a Q&A session in which Lorraine will respond to attendee questions.
If you would like to attend, please book using the booking form on this page.

Lorraine will also offer free legal consultations for interested attendees who seek to learn more about their immigration options. If you are interested in a free legal consultation with Lorraine, please e-mail yuan@pct.co.uk.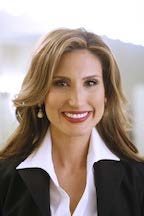 A Toronto native, Lorraine D'Alessio earned her bachelor's with honors from the University of Toronto before attaining her US law degree at Southwestern Law School in Los Angeles. Recently named the 2016 Century City Bar Association Lawyer of the Year, Lorraine spearheads D'Alessio Law Group's business and employment-related immigration efforts. Lorraine's practice centers exclusively on immigration and nationality law, with a concentration on temporary and permanent business and employment-related visas for investors, artists, performers, and other essential technical and creative personnel in the entertainment industry.

Mrs. D'Alessio is widely regarded as an industry expert, and has been quoted in The Hollywood Reporter and other leading outlets. She has also authored digital publications for renowned British film organization Raindance. Having
navigated the U.S. immigration process firsthand, Mrs. D'Alessio is especially dedicated to educating her fellow Canadians on immigration, regularly presenting at locations like the Vancouver Film School and Second City Toronto. Prior to her work in US immigration law, Mrs. D'Alessio worked for several years as a Ford fashion model.