< Go back to events listing
Breakfast Briefing: UK/Brazil co-productions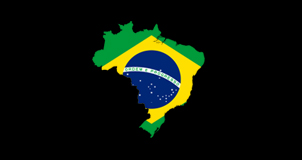 Pact and Simkins LLP are hosting a series of breakfast events offering Pact members a quick, caffeine-shot summary of international TV co-production treaties, with a focus on those most recently announced. The sessions will include a look at budget contribution, quotas, copyright split, talent share, how to get regulatory approval and tax credits.
We will also discuss the Pact Export Accelerator and other available Pact resources and opportunities, all over your favourite bacon butty or pastry!
The next session, taking place on Wednesday 12th July will cover the new TV and Film co-production treaty with Brazil.
Speakers:
Lisa Logan - Simkins LLP
Dawn McCarthy-Simpson -Pact
Anna Mansi - BFI
It's free to attend but spaces are limited so reserve your place now using the booking form on this page.


Brazil Image: By Pumbaa80, Kelson, OAlexander, Marcos Elias de Oliveira Júnior and Giro720. [Public domain or CC BY-SA 2.5], via Wikimedia Commons.