< Go back to events listing
Be part of UK indies Mission to Mexico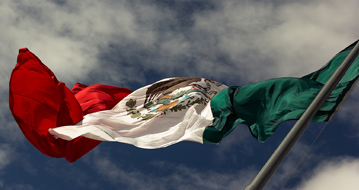 UK indies are invited to take part in an upcoming trade mission to Mexico supported by the Department for International Trade (DIT) and the British Embassy Mexico City.
The Mission will take place from 18th to 21st January 2017, and is a great way for companies already planning to attend Realscreen in Washington, D.C to maximise their time across the Atlantic.
To apply, please e-mail rod@pact.co.uk as soon as possible.
Please note: attendees must cover the cost of their own flights and accommodation but the Mission activities are supported by the Department for International Trade.

Thursday 19th January
8:30am - 1:00pm
Meeting and pitching sessions at TV Azteca
Azteca, previously TV Azteca, is a Mexican multimedia conglomerate owned by Grupo Salinas. It is the second largest mass media company in Mexico after Televisa. As of 2011, it competes in Mexico with Televisa. It owns two television networks, Azteca 7 and Azteca Trece, and operates a third, Proyecto 40. All three of these networks have repeaters and affiliates in most major and minor cities.
TV Azteca also operates Azteca Trece Internacional, reaching 13 countries in Central and South America, and part of the Azteca América network in the United States. Its flagship program is the newscast Hechos.

3:30pm - 5:30pm
Meeting with Televisa
Grupo Televisa is a Mexican multimedia mass media company, and the largest in Hispanic America as well as the first of all the Spanish-speaking world. It is a major international entertainment business, with much of its programming airing in the United States on Univision, with which it has an exclusive contract.

7:00pm - 9:00pm
Networking Reception with Mexican Independent Producers

Friday, 20th January
9:00am – 11:00am
Meeting with Grupo Imagen
Grupo Imagen is a Mexican media conglomerate that belongs to Grupo Empresarial Ángeles. It is known by their news content displayed in newspapers, radio stations, television, digital image and is preparing to launch a new national television channel, Imagen Televisión, which is considered the third open television channel in Mexico.
12:00pm - 2:00pm
Meeting with Claro TV
Claro TV is a Mexican subsidiary of America Movil. They currently operate in Bolivia, Chile, Colombia, Costa Rica, Guatemala, Panama, Honduras, El Salvador, Nicaragua, Ecuador, Dominican Republic, Puerto Rico, Peru and Brazil. They own 9 channels and they offer online television services in Mexico.