< Go back to events listing
Be Creative, Think Global with UKTI
This September, as part of Brighton Digital Festival, UK Trade & Investment (UKTI) and Wired Sussex are bringing representatives from more than key 12 global markets to Brighton.
If you are looking to start or grow your businesses' overseas revenues, this event is for you.
Be Creative, Think Global offers creative, digital and technology businesses a unique opportunity to meet UKTI Commercial Officers from all across the globe, provides workshops and one-to-one clinics with experts offering international market knowledge, access to up to date business intelligence and tailored advice on succeeding in overseas markets.
For any business with ambition, this is an exclusive opportunity to learn from the experts, meet your peers and understand how to access and grow new market opportunities.
Book now
Confirmed international markets
This is a free event but you must register to attend.
Register here.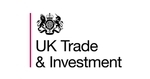 Confirmed markets that will be represented at this event:
- Australia
- Brazil
- China
- Dubai, UAE
- France
- Germany
- India
- Italy
- Mexico
- Russia
- Singapore
- Taiwan
- Turkey;
- United States
- Vietnam