< Go back to events listing
BBC/Pact Inclusion: Working with Disabled People
Specific topics will include:
– Talking disability – how to have conversations about disability in a production environment
– Getting your recruitment right – how to make your company attractive to disabled talent
– Encouraging self-advocacy around access to work and required adjustments
– Reasonable adjustments in the workplace - what does this mean?
– Access to Work – how it can help you and the employee
We will also explore case studies.
After registering, you will receive a confirmation email containing information about joining the meeting.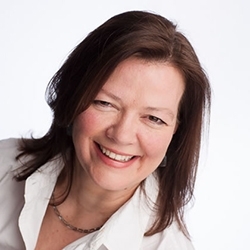 This workshop is designed and delivered by Edi Smockum Director of ThinkBigger!
ThinkBigger! is responsible for some of the most innovative development programmes in television including Channel 4's Production Training Scheme; Moving the Dial for Channel 4; The Big TV Link Up for BBC, ITV, C4, C5 & Sky; BBC's Class Act; the £500K Talent Search for Channel 4 which discovered Alex Brooker and Arthur Williams. Edi has also worked with PACT, Bafta, the BFI, the BBC and Channel 4.

Prior to starting thinkBIGGER!, Edi was Head of Short Courses at the National Film & Television School where she started innovative programmes such as the first Production Manager Diploma course in the country; the sell-out Directors' Series and the Writing the Pilot series.

She is passionate about developing talent from under-represented backgrounds.