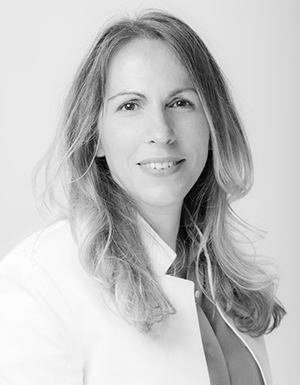 Pinball London was founded by Argentine-born British-Italian producer and screenwriter, Paula Vaccaro in 2009. Since then, the company has worked with some of the most prestigious and talented filmmakers in the world – including Sally Potter, Jim Jarmusch, and Emir Kusturica – and has forged co-production partnerships in Europe and beyond.
The company's latest film, Listen, a Portuguese-UK co-production directed by Ana Rocha de Sousa has been selected to screen in the Orizzonti Competition strand at the Venice International Film Festival, which gets underway today. The project previously won an award at First Cut+, a programme that aims to boost the competitiveness and marketability of feature films that have previously been hosted at First Cut Lab.
Pact caught up with Paula to find out more about the film, and to get her take on the challenges facing UK-based film producers in the post-Brexit landscape...

I think a lack of unity between the UK and Europe has been there all along, it was never an easy road.

Can you tell us what Listen is about?
Listen is about what happens when you migrate and have to deal with a system you don't know, that is also probably stacked against you because you are foreign, the 'other'. It is also a story of resilience, of what parents would do to keep their family together.

Like many of your projects, Listen is a European co-production. How is Brexit changing the way you work and what opportunities/challenges does it present?
I think a lack of unity between the UK and Europe has been there all along, it was never an easy road. Maybe ever since we left Eurimages – the cultural support fund of the Council of Europe – in 1996 things got gradually worse. We haven't been great at co-producing with Europe and the reasons are multi-pronged. Listen is the first ever English-Portuguese co-production and that should speak for itself.
The challenges going forward will be many, especially in development and production finance, and distribution. The impact on our potential to access finance is big, but the impact on distribution is potentially even bigger for independent production companies and independent films. We could truly disappear if we don't have enough support, especially during and after the COVID crisis. I want to be hopeful, we want to continue to work with international stories, and with international filmmakers willing to come to the UK to film, as well as involving ourselves in projects where we think we can add value. The opportunities presented by Brexit are yet to be seen to me, but I hope it may include a more transparent and diverse process with the BFI, with more companies receiving support extensively at development, production and distribution levels.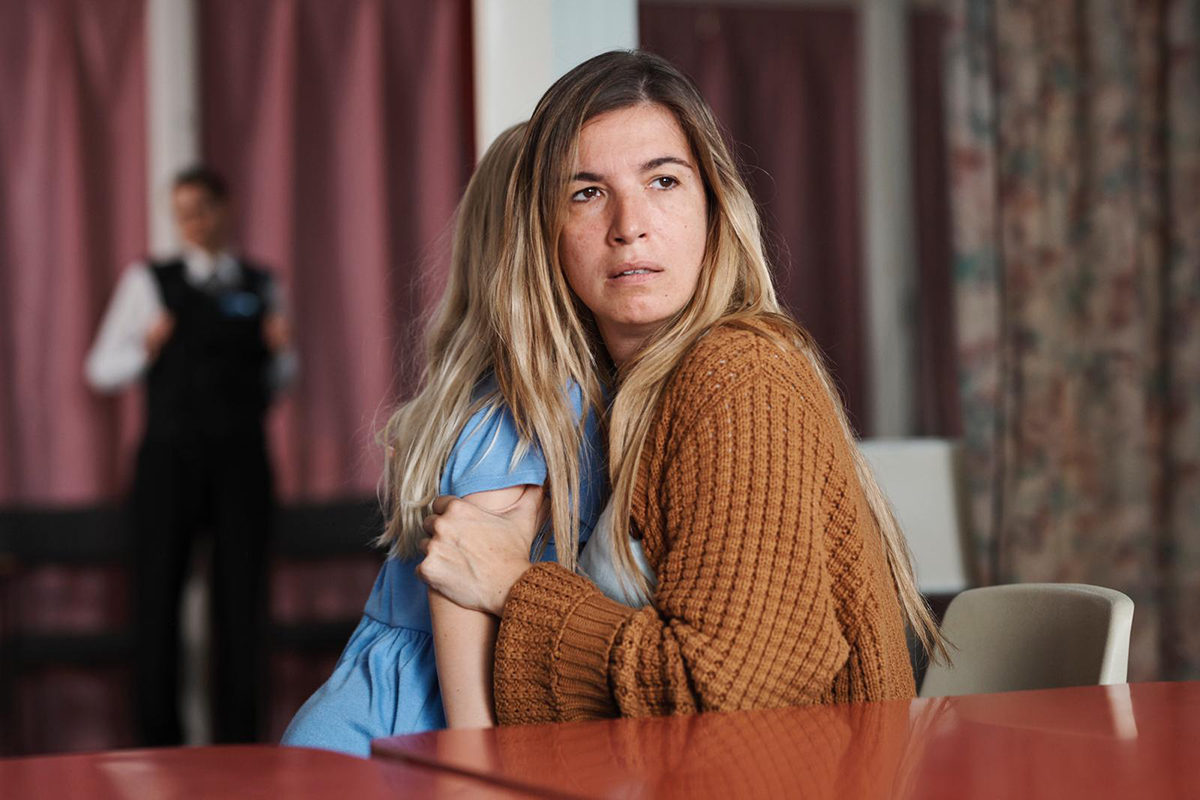 As well as producing feature films, Pinball has an impact and engagement arm which helps other producers, distributors and publicists to connect with audiences. Why did you decide to set that up?
I have trained as a Social Impact Producer and with time have combined my experience as an independent producer with the needs of social impact films. The distribution landscape is extremely fragmented for independent films and often sees producers creating the full value chain for films up until they are shown. COVID will deepen this.
Between workshops and consultancies, I end up seeing more than 50 projects per year and that provides on-going learning that allows me to be up to date with the market. I understand that our risk as producers is big. We are losing our IP when we do all rights deals; we get small returns from a distribution pipeline we don't control. These are all real dangers that add on top of COVID. We should get out into the distribution stage, create collectives, approach exhibitors directly with a strategy for event screenings, connect with the audiences of our projects that many times are part of the production DNA. The social aspect of film distribution and engaging our audiences is, to me, part of the production of films, not just at the distribution stage.

Going beyond survival and into scaling a small indie company is truly the hardest task.

What key lessons have you learnt as a company over the past decade?
We have been bold at risk taking to learn more. We explored film distribution via an iPad app when Netflix didn't exist; we used DSLR cameras when the trend was just starting; we joined forces with smaller countries to make big and small films; produced a film that also became a TV series with the same footage we shot during production; and searched for private investors with an entrepreneurial spirit. The learning has been continuous.
The resilience to keep going is the biggest lesson we were able to apply to every project. The landscape is very dynamic for indies and everything we learn must be applied as building blocks for new ideas. Every project is only as good as the people we work with, and we love creating solid bonds, going back to work with the same teams, the same co-producers and in some cases sales agents and distributors.

BFI stats revealed that UK independent film production spend in 2019 was down 45% on 2018, and we know film producers are squeezed. How do you make it work?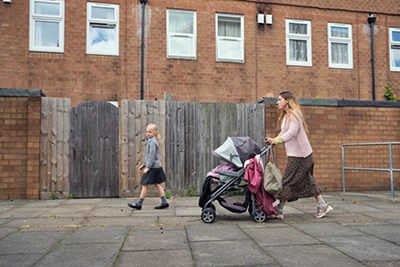 Making it work as a small independent film and TV production company is hard but going beyond survival and into scaling a small indie company is truly the hardest task.
Servicing big foreign productions is a huge source of income for the sector and that business is taken by large companies. In the UK, funding sources are extremely scarce for smaller companies. Countries like Germany, France, Italy and Spain fund their film industry with budgets three to four times bigger than ours, also supporting more companies.
Our co-producers have been supported by their national film agencies. Our UK tax credit, and the fact that it comes through relatively quick, has also been key. At Pinball London, as a team, we all have multi-layered nationalities (British, Spanish, USA, Italian, Argentinian) so reaching to international grants, and private equity investment abroad was also a resource.

How has your company been impacted by COVID?
With COVID we are facing the hardest time ever: we had to let go of our teams and our office, and most projects fell through. Furlough, loans, we had to do it all. I want to believe that having an independent cinema heart also makes us more adaptable. Producing is being resourceful and that's something we excel at. We put one foot in front of the other and carry on, sometimes with more resources, sometimes with less.

We need to move the conversation from inclusion to accountability. Who is being allowed to tell stories, to hold and keep power, to access resources?

Why did you decide to become a Pact member and how has it helped your company?
As an immigrant I am forever searching for my community. I believe in communities, and in groups of influence and change. I always wanted to feel closer to Pact but never quite managed to find out how until the COVID crisis struck us all. I am very grateful for the talks, the festival, the training sessions, the policy updates: it felt key for our survival.
I also belong to several other industry organisations such as EWA, the European Women Audiovisual Network, and the European Film Academy. I am also a member of the board of the European Producers' Club and became its first female Vice-President in 2018.

If there was one thing you could change about the industry right now – that would help your business most – what would it be?
Bringing real diversity to public bodies who are both gatekeepers and financiers. Fighting structural racism, biases, the lack of intersectionality in our industry. We need to move the conversation from inclusion to accountability. Who is being allowed to tell stories, to hold and keep power, to access resources? If we can't create a radical change across the board we will not see the beneficial impact we will need to come out of this difficult time.

Running an independent film production company for over a decade is no mean feat. What are your hopes and ambitions for the next 10 years?
We want to make sure our company remains open! And keep being open to diverse voices, to stories of those who may not have been here for centuries but have still made key contributions to this country. I always say I founded a company not to maximise my opportunities but to make sure I had them. And that is the spirit of Pinball London.
On a practical level, I would love to do more comedy! We started diversifying into TV series, shorter formats and of course, COVID permitting, we want to continue with international projects. There is an international trend growing for the role of the producer–writer–showrunner and I hope I will be writing more, both for TV and film. I have many stories.
We reached 50-50 gender parity in our 2020 slate. We want to push all the intersectional identities that make up Pinball London's team to the forefront of the stories we want to tell. We will continue making stories with immigration, gender, class, our planet, and LGBT issues. I hope we can become stronger to amplify the many diverse voices we have in our pipeline both higher and louder. We are only as good as the people we work with.

Pact would like to thank Paula for taking the time to answer our questions.
If you would like to feature in our member interview series, please e-mail membercomms@pact.co.uk.