As the industry tries to ride out the COVID crisis, we ask Pact members some serious – and some not so serious – questions about their approach to their work and productions.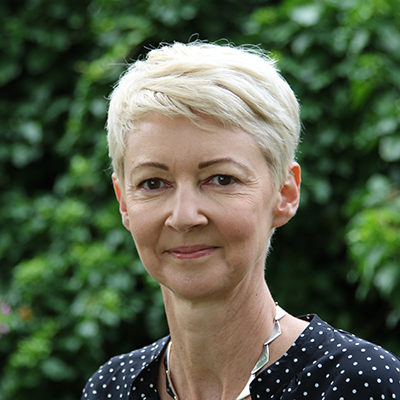 This week: Marion Edwards, Managing Director of Gutsy Animations' UK studio arm, based in Bristol.
Marion Edwards is an Emmy award-winning executive producer with many years' experience overseeing large-scale animation productions. She began working with Gutsy Animations as a consultant in 2018 prior to joining the team permanently in 2020. She has an irrational dislike of the colour yellow and paper clips. Yellow paperclips are a no-no.
In a word, how are you feeling about 2021: Impatient.
Do you have any projects in production at the moment and, if so, can you tell us about them and how they're going?
Gutsy Animations is in production with season 03 of our Emmy nominated series Moominvalley for Sky One, Sky Kids and Yle. We went into production just as lockdown #1 hit so it was a scramble to establish home-working but luckily, 12 months down the line and we're on schedule and the episodes are looking superb.
What has been the biggest challenge of running your business during the COVID pandemic and how have you tried to overcome it?
Same as everyone else I guess – communication. There's a fine line between leaving people to get on with their jobs, and not giving them the information they need. Video conference calls are an art – keeping people engaged, trying to ensure everyone contributes and not worrying when someone gets up and leaves (actually, that's usually me – off to answer the door to yet another online purchase!).

There's a fine line between leaving people to get on with their jobs, and not giving them the information they need.

What film, TV programme or series has most inspired or entertained you in the past 12 months?
Better Things sustained me through the first lockdown, I had to ration myself to one episode per day. I loved its randomness, its humour and amazing characterisation. And I laughed so much at the episode where creator Pamela Adlon (it's based on her life) alluded to the fact that no-one takes her (incredibly lucrative) animation voice-over career seriously – "silly voice work". Take note, agents.
What's your worst professional habit?
Completely forgetting what we've just agreed in a meeting and mailing 30 mins later to say "what did we just agree?"
What is your social media platform of choice, and what does that tell us about you?
Facebook – that I'm old.
What one thing about the industry are you most looking forward to returning once we're over the worst of the COVID crisis? And what are you not looking forward to coming back?
Most looking forward to: Hugging. We animation types do love a hug.
Least looking forward to: Having to remember who you all are! I mean, I haven't seen you in a year and my ability to put names to faces was always ropey. I'll still hug you though.
What long-term changes to the way you run your teams and your business do you expect to last beyond COVID?
Easy answer – flexible working habits. We mustn't let that slip.
If you could change one thing about the industry, what would it be?
That agents wouldn't drop voiceover bookings the minute their clients get some live-action work (see point above!).

Pact would like to thank Marion for taking part in our interview series.