When you look at what's on TV, or the latest cinema blockbuster, it's clear that our industry is at the forefront of technological advancements… or is it? Whilst the technology we see on screen might be cutting edge, the processes behind its production often remain stuck in the past. But Pact member company, We Got POP is changing that.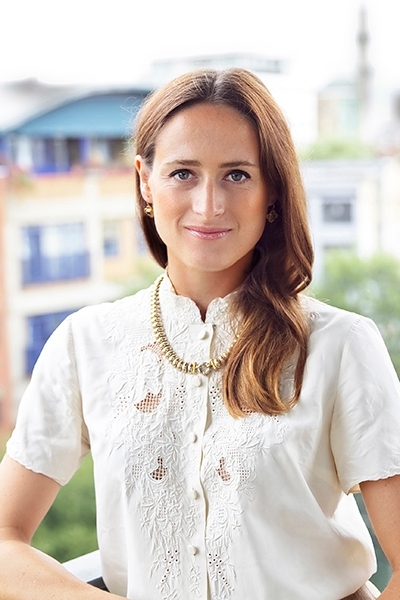 Many were frustrated with their manual and inefficient processes, but did not see any viable alternative.

Founded in 2014 by former AD and Head of Casting, Kate McLaughlin (pictured), We Got POP has been on a mission to drive a smarter, fairer future for entertainment by building technology to digitise, connect and open the industry. Branded a pioneer of the FilmTech movement, in 2019 We Got POP was used on over 60% of UK productions, and the company has just been acquired by industry giant Entertainment Partners for an undisclosed sum.
Pact caught up with Kate to find out how she's managed the company's rapid expansion, and what lessons she's learnt whilst pulling the production sector into the 21st century…


Where did the idea for We Got POP come from?
During my time as an Assistant Director and Extras Casting Director I experienced first hand the many challenges of working in production. From painful manual processes, to obstacles posed by the chasm between the studio's requirements and the reality in the trenches of production, to the frustration of having little control of my career thanks to nepotistic hiring practices; and sexual harassment that was commonplace on set. These experiences motivated me to set up POP with a vision of building technology to drive a smarter, fairer future for the industry.

How does the platform work for producers?
The Production Platform enables production companies to manage all people, across all their productions in one place. It offers a bespoke digital workflow for managing Crew, Cast, Extras, Stunts and Dailies, increasing efficiency, driving down costs and providing insight and oversight across an entire slate of productions. One of our 2019 releases was the Insights module, which uses analytics to assess the impact of key production decisions and helps increase transparency between productions and production companies.

What was the response from industry and investors when you first pitched the idea?
The visionaries in the industry were able to see where we were going. Many were frustrated with their manual and inefficient processes, but did not see any viable alternative. Working with key industry partners, clients and crew to iterate the POP platform to meet their needs has been at the heart of the platform's rapid adoption.
The content boom and globalisation of the industry meant investors were interested in the space. When we started the business the fact that the production process was untouched by technology meant investors like Octopus Ventures could see potential for a technology innovator to really change the operating model of the industry and build a successful business.


Don't be afraid of change. Challenging traditional norms can be hard, but more often than not brings exciting and liberating possibilities.

How have attitudes changed and practices shifted in the time since We Got POP was launched?
With the mega trend towards the 'future of work' and distributed workforces, there is increasing scrutiny and legislation around how freelance teams are managed. This means that in the time POP has been around there has been a steady increase in the work for production offices and accounts teams. There are also many more productions, and thus fewer qualified and experienced people to manage this increasing workload; this puts everyone under strain. The need for our platform has only increased since POP was established.
In terms of attitudes, there has definitely been a tide change in the past two years, with producers actively seeking out and wanting to be part of the conversation about how to modernise production. Working in partnership with this exciting community of individuals and companies is a real privilege.

What do you think creative businesses in film and TV can learn from the tech sector?
Don't be afraid of change. Challenging traditional norms can be hard, but more often than not brings exciting and liberating possibilities.

Prior to the Entertainment Partners acquisition, you raised £4m in investment. What were the most important lessons you learnt about pitching to potential investors and raising finance?
Being on a mission is important, and changing a sector is massively attractive to investors, but only if investors can see how you're building real value for an industry.
Also, look for more than just cash from your investors. Our funders provided us with so much more than cash. In particular, Octopus gave us access to experience and expertise through their venture partners and broader network that have played an important role at critical moments in our journey.

How have you managed the rapid expansion of your company and what have been the biggest challenges?
The focus has been on building a team with the right combination of industry knowledge and functional expertise and encouraging a culture of bold collaboration. We really strive for an inclusive workplace because we believe that the more varied the personality types, backgrounds and experiences around the table, the better the outcomes. Everyone across the business is invited to bring ideas to the table, and we are aware that POP is more than just a sum of its parts. I hope that the passion and drive our team bring to their work is clear in everything we do.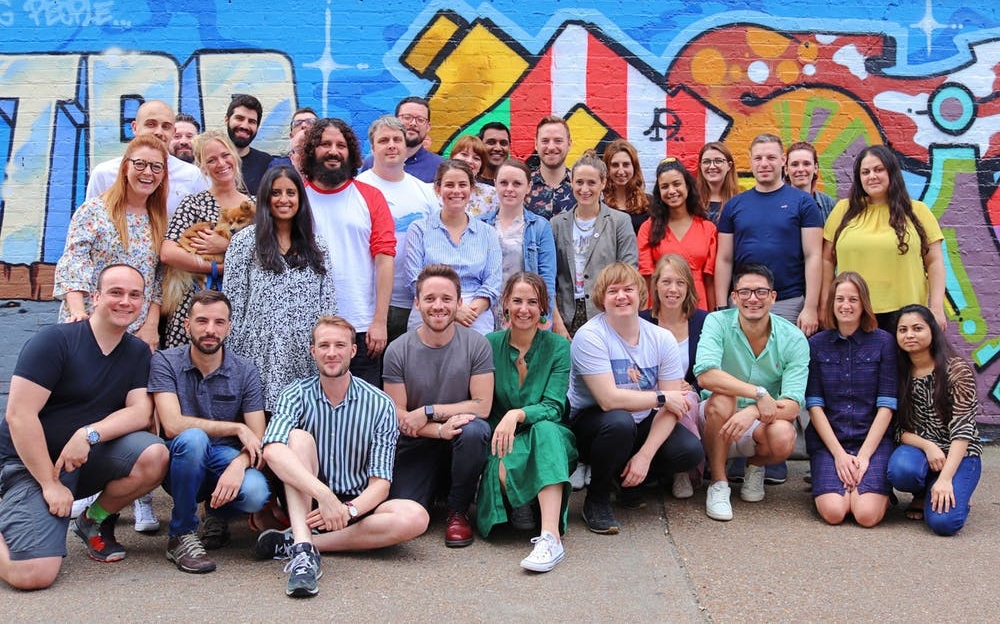 As business leaders we have the ability to make change happen faster. I believe that we should be driving for diversity and inclusivity in our teams, message and network because it matters.
What do you love most about working in the film and TV industry?
The people. The industry is full of dynamic, artistic, creative, and fiercely passionate people. Helping those incredible people fulfil their visions and knowing that We Got POP has played a part in the successful running of the machines that deliver brilliant content feels great.

Your platform helps productions to save valuable time. How do you maximise your own time and maintain a good work/life balance?
In line with our vision of a smarter, fairer industry we are always asking ourselves how we can work smarter as a business. This means ensuring that our teams are equipped with the best tools and training so they can be as efficient and productive as possible. As a fair employer I am particularly passionate about looking at bold ways to enable parents and particularly new parents to continue to bring value to their job and feel connected to their working identity while also feeling they have a good balance of time with their children.
We encourage open dialogue and for people to consider what 'optimal' would look like for them and to bring that to the table. We can't promise to meet people's needs but we do promise to actively listen and engage and meet people's needs where we can. Personally, I am very public that it is my intention to be home to put my daughter to bed most nights; and that I am not typically working at the weekends or while on holiday. And we are explicit with our employees that they are not expected to be working out of hours on an on-going basis; and are committed to finding solutions so that is true.

You're a passionate advocate for greater diversity in the industry. What role do you think business leaders like yourself have in driving change?
As business leaders we have the ability to make change happen faster. I believe that we should be driving for diversity and inclusivity in our teams, message and network because it matters. There is also growing evidence that it gets better results for the business, something I absolutely believe and have witnessed first hand.
At POP we are committed to an inclusive workforce. We are female founded. The gender of our workforce is 50:50. A junior engineer has come through a refugee training programme. In our team of 47 people; 9 nationalities are represented.
The variety of backgrounds, experience, personality types, temperaments and views on the world is a key part of the identity of the business. We have made bold hiring choices, encouraged flexible working arrangements around caring responsibilities and similar, because we want to attract and retain the best talent. The industry's slow uptake of evolved working practices has worked in POP's favour, as we find ourselves hiring a variety of brilliant individuals from across the industry who are excited by offering a dynamic contribution to the future of the industry while also being able to put their children to bed at night.
Our vision is a smarter, fairer future for film & TV production and we believe smarter is an inclusive workforce, telling representative stories.

What one piece of advice would you give your younger self?
The single most impactful thing that you can do as a leader, to drive business success, is to hire exceptional people and give them space to do their thing.
Pact would like to thank Kate for taking the time to answer our questions.
Find out more about We Got POP here.