As the industry tries to ride out the COVID crisis, we ask Pact members some serious – and some not so serious – questions about their approach to their work and productions.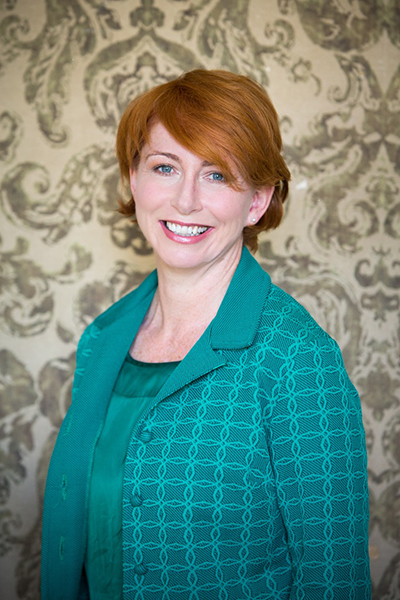 This week: Jane Kelly, Creative Director at Big Mountain.
At Big Mountain Jane has created, developed and Executive Produced award winning fact ent formats that have sold internationally including Genealogy Roadshow for PBS, Roomies for FYI, Pet Nation for BBC, So Fleeked Up, Extreme Makeovers: On Fleek, My Family Secrets Revealed, Ireland with Ardal O'Hanlon and Addict's Symphony for Channel 4 and Wild Ireland for ITV1.
Jane specializes in creating audience-winning new hybrids for TV, bringing new and exciting talent to screen and building top teams to develop and deliver to broadcasters, all from Big Mountain's Northern Ireland base. In December 2020 Jane was elected to Pact Council, where she serves as National Representative for Northern Ireland.


I've overcome challenges with the support of a brilliant team.

In a word, how are you feeling about 2021: Cautiouslyoptimistic
Do you have any projects in production at the moment and, if so, can you tell us about them and how they're going?
We have a celebrity summer camp series in pre pre-production that has all the funding in place that should have been made last year but couldn't. We are hopeful we can film it this summer along with a lot of stuff awaiting greenlight. We safely delivered four series and a pilot last year to three different broadcasters including a Daniel O'Donnell Lockdown show from his house and a pet help roadshow with 29 animals and their owners!
What has been the biggest challenge of running your business during the COVID pandemic and how have you tried to overcome it?Instigating cost management measures while keeping optimistic that ad revenues will come back, that broadcasters will buy again and that our casts and crews will continue to be safe and well on our productions.
I've overcome challenges with the support of a brilliant team.
What film, TV programme or series has most inspired or entertained you in the past 12 months?
I love TV and have gladly wiled away the last year in front of all manner of great programmes, morning, noon and night. Apart from C4 News (watched primarily for the stacked bookshelves), I've especially enjoyed Call My Agent – funny, smart and escapist entertainment, and Succession – amazing cast and great writing.
What's your worst professional habit?
I talk too much.

We've got dynamic change in the market and industry business models accelerated by COVID and with recession on top of that, it's going to be challenging ahead.

What is your social media platform of choice, and what does that tell us about you?
Apart from for work, I don't like social media. That means I'm either ultra-enlightened and will be the only person left when the world turns into a version of The Road… or I'm a Luddite.
What one thing about the industry are you most looking forward to returning once we're over the worst of the COVID crisis? And what are you not looking forward to coming back?
I am looking forward to there being more business opportunities to go after and being able to make and deliver.
Like most people in our industry, I miss proper 'in-person' creative engagement, the catch ups over coffee, lunch and dinner, talking about shows and even tetchy production meetings, any and all meetings and all the chatter and banter that goes with it. I miss talking.
I am not looking forward to the recession that is coming back in a bigger wave.
What long-term changes to the way you run your teams and your business do you expect to last beyond COVID?
Remote working has been great for us as a small regional indie in terms of the talent we've worked with and how we've run our teams. Zoom/Teams etc.. has increased our access to commissioners, especially for our established relationships.
Like everyone else, I'm anticipating a major recession and while TV generally holds its own in downturns, I do think N&Rs and smaller indies especially will need considerable meaningful support and investment. We've got dynamic change in the market and industry business models accelerated by COVID and with recession on top of that, it's going to be challenging ahead.
Who is your creative hero?
Lisa Magee – fellow Nordie, brilliant, talented, funny writer showing perfectly how to create a universal hit with a local story.
If you could change one thing about the industry, what would it be?
That decision-makers recognise and reward the creativity, expertise and resilience of smaller indies across the UK.
We would like to thank Jane for taking part in our interview series.
If you are a Northern Ireland-based Pact Member and would like to connect with Jane as your National Representative you can register for our next Nations Members Meeting taking place on Friday 26th March.