Launched in London in 2013 with 11 companies taking part, this year's Pact Indie Diversity Scheme sees 23 companies employing 23 young people from diverse backgrounds across London and Scotland (pictured above).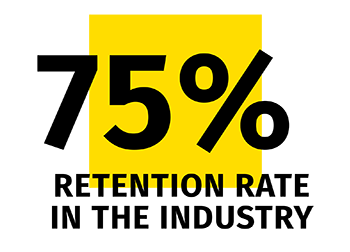 The 15 companies taking part in London this year are: Banijay/Shine, Box to Box Films, Brightspark Films, CTVC, Fremantle, Gold Dust Films, IMG, Lime Pictures, Raw TV, Studio Lambert, Ridley Scott Associates, South Shore, Like A Shot, Warner Bros and Wonderhood Studios.
Over the past decade, 47 companies have taken part in the London scheme, giving 97 young people the opportunity to enter the TV industry in positions such as programme co-ordinator, researcher and production assistant. In Scotland, there have been 36 participants in the Scheme across 13 indies since 2017.
More details can be found in our 10th Anniversary Report.
The Pact Scotland Indie Diversity Scheme, which is match-funded by Screen Scotland, is this month entering its fifth year, with eight companies specialising in factual taking part: Raise the Roof, Ricochet, STV Studios, Firecrest Films, Lion TV, Studio Something, BEEZR and Storyboard Studios Ltd.

As well as the six-month (eight months in Scotland) paid placement with an indie, participants will take part in training including production bootcamps, CV workshops and a hands-on camera course, giving them the tools to help them throughout the next stages of their careers. Pact also continues support for the participants beyond their placements through an alumni group, offering regular online masterclasses and sharing job opportunities to help them to progress further.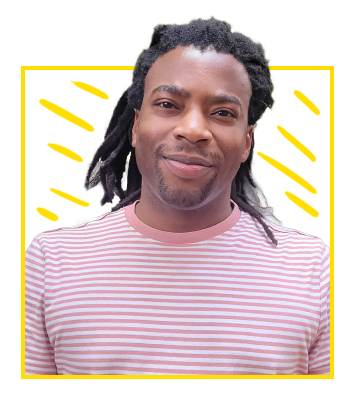 Dean Webster (Head of Development, Ten66 Television) took part in the scheme in 2013 with Shine. Read more about Dean's experience here.
There are so many different paths in television and the scheme gave me the opportunity to try out a few and learn about the different areas of television, like production, sales, marketing and international formats. You get out what you put in so if you're eager to learn and do well, you'll find people willing to take the time to help and train you."
Commenting on the 10th anniversary of the Scheme, Pact CEO John McVay said: "Despite the current challenges that indies are facing, the success of the Scheme shows that indies still see the importance of investing in and improving diversity and inclusion in the production sector.
"Across the 10 years of the scheme almost 75% of the trainees have been retained in the industry. And a recent Pact member survey about diversity and inclusion within the TV industry showed that 91% of respondents said that diversity and inclusion will be very important or essential to their businesses over the next decade, showing how important schemes such as the Pact Indie Diversity Scheme are and will continue to be.
"I wish all of the new participants in this year's Scheme the very best in their careers."