Our recent work includes submitting over a dozen responses on behalf of our members to a wide range of political and regulatory reviews, including the Government's Review of Terms of Trade, the BBC Trust's consultation on BBC Studios, the Government's Green Paper on BBC Charter Renewal, and EU copyright.
Our Policy Work
The introduction of negotiated terms of trade in 2003 was in many ways a watershed moment for the UK content industries, allowing independent producers to transition from being a relatively small part of the UK commissioning market to building international businesses that – in many cases – are now global leaders in their field.
Pact champions the terms of trade and the benefits it brings to our industry, the UK economy, and Pact members. We have had over ten years of continued success thanks to the terms of trade and we aim to keep this growing and flourishing in the future.

A Decade of Success Report

Recent Successes: Government's Terms of Trade review


What are the Terms of Trade?
In place since 2003, the Terms of Trade are a framework of principles which govern the way the public service broadcasters do business with independent production companies. The regulations have been an unparalleled success. Independent production companies have delivered some of Britain's best loved shows - and because the framework is light touch, it has constantly adapted to new technologies and changes in the way people watch TV.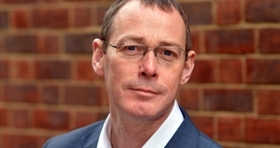 Pact's work around the Terms of Trade
Just eight weeks after Ofcom's PSB review found the Terms of Trade to be functioning effectively, the Secretary of State for Culture, Media and Sport asked Ofcom to conduct a further review.
Pact conducted a wide ranging political and press campaign to convince both Ofcom and the Secretary of State that the Terms of Trade remained fit for purpose and that any kind of change would damage the success of the sector. The Secretary of State determined in May 2016 that the Terms of Trade should remain unchanged.