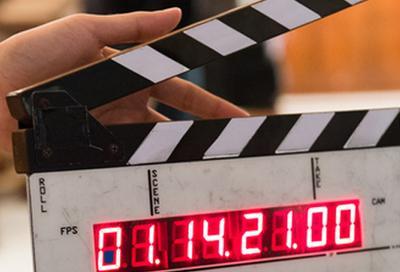 The Department for Digital, Culture, Media and Sport (DCMS) has updated some of the processes and rules of the Production Restart Scheme.
Payment terms change
Some amendments have been made to the scheme rules that will take effect from Thursday 1st April.
– For new applications made on or after 1st April, productions will no longer be able to submit an application after production is complete. An application to register for the Scheme must be submitted before Principal Photography has meaningfully commenced (5 days filming or 20% filming days, whichever is lower)
– For new applications made on or after 1st April, the fee for the scheme must be paid within 14 days of the invoice for the fee being issued to the production.
– For existing applications made before 1st April, the fee for the scheme must be paid within a period of 14 days beginning with 1st April.
– The time limits for payment of the fee mentioned in points 2 and 3 above may be extended on an exceptional basis to a maximum of 30 days. If the fee is not paid in accordance with these rules, the production may not re-apply
Change to the claims submitting deadline
When DCMS extended the Scheme, all dates moved by six months except the deadline for claims to be submitted, which is now three months after the claims coverage deadline, rather than five months after as it was before. This means productions will have until March 2022 to submit claims for compensation.
Publishing data and information about the scheme users on a monthly basis
The Government will soon begin to publish monthly data on the Marsh website alongside the list of productions which the scheme has supported. DCMS are hoping to include the following data:
Total jobs supported
Total production budget supported
Number of productions registered
Number of claims received
Claims paid value
Regional/national breakdown of filming locations supported
The DCMS is keen to promote productions using the Film and TV Production Restart Scheme when they air. If you have a TX date confirmed and want to see the production promoted, please get in contact with Emma Walker: emma.walker@dcms.gov.uk.
Issues and feedback
We continue to encourage Pact members to contact us with feedback about their experiences of the Scheme and any issues they have, as we are collating this information and relaying it in our discussions with Government so that we can ensure the Scheme is as beneficial as possible.

Please send your comments to our Business Affairs Executive, Clyde Baehr.