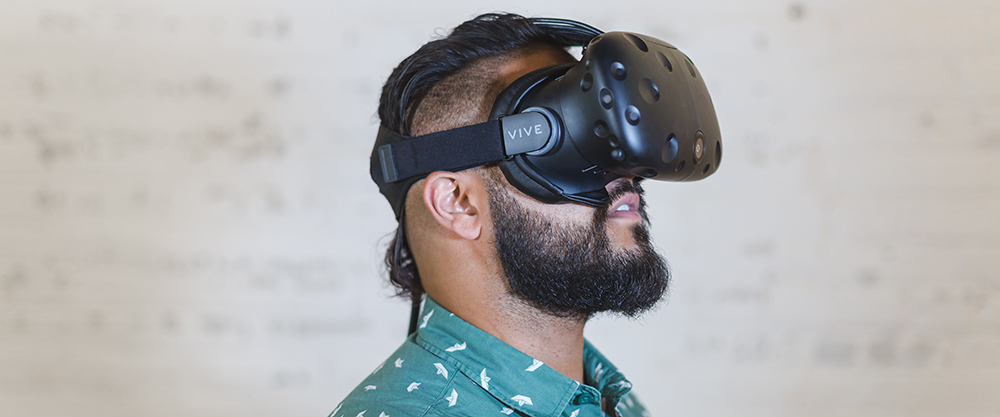 In November last year, nine Creative Industries Clusters were announced in an £80 million boost to the UK creative sector. The Clusters bring together a range of educational and commercial partners to tackle unique research and development (R&D) challenges identified by a specific area of industry in what is a first-of-its kind investment.
This promises to bring a range of benefits to creative SMEs across the UK, including opportunities to develop new IP, learn about cutting-edge technology, and develop new collaborative partnerships. We want to make sure that Pact members are able to make the most of these exciting opportunities, so will be running a series of articles over the coming months about the clusters most relevant to the screen sector, focusing on the work they will be doing and how indies can benefit.
First, we're taking a look at StoryFutures, which is run by Professor James Bennett. We caught up with James in his office at the National Centre for Immersive Storytelling on the Royal Holloway campus in Egham (Surrey) and asked him to clue us in on what it's all about and how indies can get involved…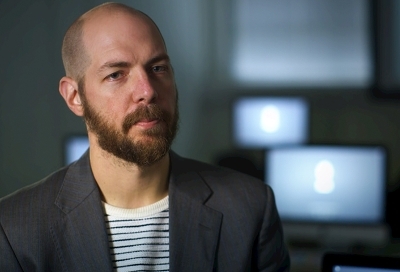 James, what is StoryFutures?
JB: At its heart, StoryFutures is a big R&D project that links cutting edge research with our world-leading screen industries to promote innovation, experimentation and growth in new technologies and story form.
We're here to foster innovative collaborations, help companies that want to take creative risks and to incubate a new generation of diverse creators. We are based in the Gateway Cluster, just to the west of London, linking the capital with a region that has huge growth potential with its mix of film studios, television, tech and games companies, locations and emerging immersive specialists.

That's a big remit!
JB: It's the first time that the government has worked with the creative industries in this way and quite rightly it is ambitious. We're designing a new form of R&D that explores story-form, new business models, data processing and audience experiences.
Thankfully we are also part of a national programme of investment in Creative Clusters, which span the length and bread of the country. Through that programme we also host the National Centre for Immersive Storytelling.

Why is now the right time for producers working in film and TV to be looking to these new forms of storytelling, if they aren't already?
JB: It's our great storytelling skills that will drive real innovation and growth in the new immersive technologies we're now seeing. This is a very exciting time. Sony sold half a million headsets this Christmas, bringing the percentage of the UK population with VR gear to an estimated 6%. This is faster than the uptake of tablets at the same moment in the cycle. I don't think it's going to slow down. It's a real opportunity and a good time to get on board. StoryFutures is here to help you do that.

In what ways will companies be able to engage with StoryFutures?
Over the life of the project, StoryFutures will run a range of competitive challenges aimed at building opportunities for cross sector work. We work with large enterprises seeking to take risks in new technologies to scope, develop and co-fund StoryLab Challenges that SMEs in our region can then apply for. We then link SMEs with the R&D power of our Universities to create innovative prototypes, drawing on our audience insight team, our business innovation experts and story consultants.
Our first StoryLab Challenge partnership has been with the National Gallery, using mixed reality to bring the stories behind the art to life. The next challenge will be with Heathrow Airport and we'll have details about that on our website soon.
Everything we learn, we will put at the disposal of the screen industry.

You mentioned competitive challenges. What happens to the companies that win through this process?
JB: Yes, there will also be significant further funding, investment and other opportunities for winning projects. We will help scope the opportunities, and through business development deliver those projects to a wider audience.

Other than the challenges, are there other ways Pact members can get involved?
JB: Yes. We have a cutting-edge insight team that can help you test products and new formats with real user experience research. Our story consultants can help explore how linear narratives can be translated to immersive spaces, and our business innovation team can help identify new business models and value networks for companies.
We are also offering production facilities, hot-desking and incubation space at our StoryFutures headquarters to build a network on-site, providing space for the exploration of ideas.

What's the best thing that independent producers can do – now – to prepare their businesses for the shifts ahead in forms of storytelling and audience engagement?
JB: Engage with the StoryFutures project, of course, is our primary recommendation. As the project builds, there will not only be networking opportunities but also our targeted research knowledge base will be available to all. We want to make sure that Pact members are able to make the most of these exciting opportunities, so we are running a series of articles over the coming months about the activities most relevant to the screen sector, focusing on the work we will be doing and how indies can get involved.
Whilst our StoryFutures remit is regional, as the host of the National Centre for Immersive Storytelling there are further opportunities for all Pact members via our StoryFutures Academy site.

Where can people register their interest?
On our website - storyfutures.com
For general enquiries contact - storyfutures@rhul.ac.uk.
You can also be part of our online community through social media - @StoryFutures


Thanks to Professor James Bennett for speaking with us.