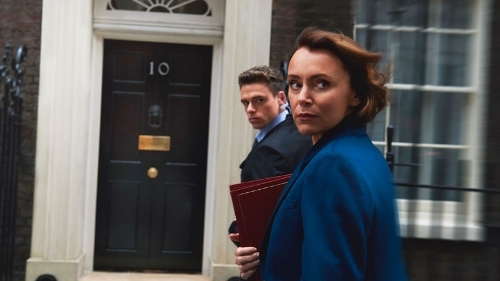 Women make up 51% of the population. Yet when Jed Mercurio's latest drama Bodyguard aired, sections of social media were in uproar about how 'PC' the programme was. Seemingly, four women cast in positions of power was too shocking for some.
Mercurio brushed aside the criticism, "It doesn't really occur to me that certain jobs and certain roles are male specific or female specific." However, the outcry suggests viewers still experience a 'reality gap' between what we're used to seeing on screen and what we see in real life. Despite women holding some of the most powerful jobs in the country, it seemed 'unrealistic' to some when this was reflected back to them in a prime-time drama.
Programmes like Bodyguard (produced by Pact members World Productions) can therefore play a crucial role in challenging out-dated stereotypes; by ensuring that the characters they put on screen more accurately reflect the diverse world we live in. This is what a new Inclusive Casting campaign from Pact aims to make indies more aware of, as well as giving them the tools to do it.
A specially designed Inclusive Casting Workshop has been developed, which gives producers practical guidance and frameworks that they can apply to their own productions to make their casting processes more inclusive. Pact's Head of Diversity, Anjani Patel said: "At Pact, we want to move beyond the debate by working with producers to ensure that inclusion is embedded within the fabric of their production processes, from beginning to end. We hope to empower producers – and the wider industry – to continue to take positive action, by providing practical solutions and tools.
"In creating this Workshop, we needed to be mindful of the organic nature of the casting process. There isn't going to be a 'one size fits all' solution. That's why we've taken a nuanced approach. The Workshop factors in different contexts and genres, whilst still challenging participants to question their defaults and use the tools and resources in a way that works for them."
The workshop was created with support from the BBC alongside the TriForce Creative Network. TriForce are dedicated to increasing diversity and inclusion within the film and TV industry through initiatives including the TriForce Short Film Festival, WriterSlam and MonologueSlamUK - a renowned nationwide showcase for actors, with a strong focus on diversity.
TriForce's Operations Director Minnie Ayres states, "We have a wider range of diverse talent entering the industry than ever before, through non-traditional routes such as Monologue Slam and part-time drama schools. However, this is not always reflected on-screen. We all know this. Therefore, this workshop isn't about highlighting the problem, but about providing practical tips to improve inclusive casting and make a real change to the range of actors we see on screen."
The workshop has already been hailed as "refreshingly practical" by Cristen Caine, Head of Online Scripted Video for Endemol Shine UK. She added "It is Interesting to see how reversing the casting assumptions can help make a show stand out." Cristen, alongside a range of drama and comedy producers, attended the inaugural workshop this Summer.
Claire Broughton, Development Producer at Hat Trick Productions said "I found the information about actors with disabilities particularly useful in terms of thinking about practicalities."
It is hoped that the campaign – and the resulting changes to casting practices that it encourages – will play a part in ensuring that the booming high-end TV drama sector leads the way in the drive to ensure on-screen diversity catches up with the real world. Then, what TV audiences see as 'the norm' should soon catch-up too.
If you are interested in finding out more about pact's Inclusive Casting Workshop please contact anjani@pact.co.uk.