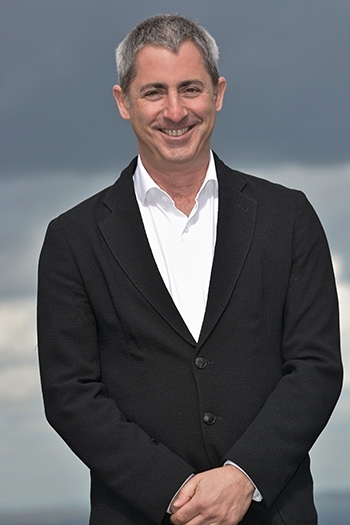 The Pact Growth Accelerator is a brand new online tool tailor-made by Pact to support independent production companies from start up through to global success. Exclusively available to Pact members, the Growth Accelerator launches on Wednesday 15th January 2020.
To maximise the offer to Pact members on the platform, we are collaborating with a number of industry partners who will be sharing their knowledge and expertise. One of those partners is Matisse, the indie advisory service which provides strategic, commercial and creative advice to TV production companies. Here's their Chairman Nick Curwin explaining why they have decided to get involved with the Accelerator and what their contribution will offer…

Why have you decided to partner with Pact on the Growth Accelerator?
Our mission is to help indies thrive, especially in the Nations and Regions. We want to do our very best to boost the firepower of the production community at this important time in our industry.
Joining forces with Pact's Growth Accelerator is a fantastic way for us to support indies nationwide. We believe this is an important and timely tool that will hopefully have a positive impact not just for production companies but also, in turn, for the broadcasters they serve.

What specific challenge facing indies are you addressing?
Every indie's different, but they all face challenges. Some could beef up their development effort, image and relationships with buyers to win more business. Some could do with being more organised or have better internal processes and communication systems. Others need to be more commercial – whether that's how to retain a profit whilst also putting money on screen, or how to make more from the back-end. The list goes on: attracting and retaining talent, dealing with feast and famine, cash flow problems. These are all issues Matisse is addressing on a daily basis around the UK – and in Pact's Growth Accelerator.

What will indies learn from your work on the Accelerator?
How to win more commissions
How to be more profitable
How to be both creative and strategic
How to run your business well


What do you hope indies will get out of your contributions to the Growth Accelerator?
Inevitably, we've had to give one-size-fits-all advice in the Growth Accelerator, whereas the real Matisse is extremely bespoke. Nevertheless, we hope our contributions will be useful to indies. If you want more from us, please see our website: www.matisse.media
Over the coming weeks we will be featuring more partners from the Pact Growth Accelerator and highlighting what they will be offering on the platform. Pact members will be able to register for free on the Pact Growth Accelerator from Wednesday 15th January.