Are you working on a pioneering new project, product or service built on the convergence of creativity and technology?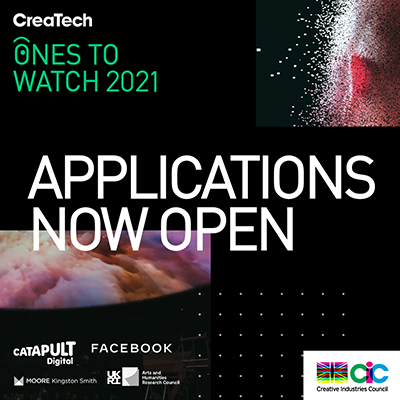 The Creative Industries Council is seeking inspiring examples of UK #CreaTech to feature in its annual CreaTech Ones to Watch showcase.

They want to hear from start-ups, established businesses and consortia which are bringing together creative skills with new and emerging technologies to develop new business models and revenue streams.

Participating companies will be profiled and promoted, with the aim of developing an ongoing campaign of support and awareness building of the fast-developing CreaTech space that will draw on companies in all parts of the UK.
Find out more and get involved here.

The deadline for applications is Saturday 26th June 2021.