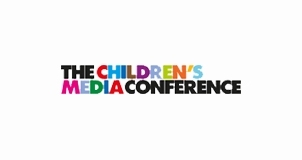 CMC 2020 has been re-invented as a week-long online conference of children's and youth content with webinars spaced at convenient intervals so that lock-down life can still go on if it needs to.
CMC 2020 Online will run from Monday 6th – Friday 10th July with the Opening Keynote given by former Lord Mayor of Sheffield and Green MEP, Magid Magid.

Register today
The CMC 2020 Online Early Bird rate of £80 + VAT is on sale until 26th June. You can register here.
Special offer for Pact members after 26th June
When the CMC Early Bird booking period is over, Pact members will still be able to register at the special discounted rate of £80 + VAT right up until the start of the conference – saving £20 + VAT on the full rate of £100 + VAT.
Please note this event is not hosted by Pact. Pact is not in any way responsible for this event and does not accept liability for any inaccuracies in the information listed here. Please confirm the event details with the host organisation before booking or making any arrangements.