< Go back to events listing
MIP Cancun 2020
For producers: Co-Production Forum

Main delegate receives:
– Between 10 and 15 pre-scheduled 1-to-1 and roundtable meetings in a personalised agenda
– Access to conferences and screenings
– Access to networking tool and events
– Registration for 1 delegate including 3 nights' hotel and meals

Cost: US$ 2,220
For distributors: Distribution Market

Main delegate receives:
– Between 17 and 25 pre-scheduled 1-to-1 meetings in a personalised agenda
– A dedicated company table
– Possibility to add extra meetings on available slots
– Access to conferences and screenings
– Access to networking tool and events
– Registration for 1 delegate including 3 nights' hotel and meals

Cost: US$ 6,700


Find out more about MIP Cancun here and download their brochure:
MIP Cancun 2020 Global sales presentation.pdf

Please note this event is not hosted by Pact. Pact is not in any way responsible for this event and does not accept liability for any inaccuracies in the information listed here. Due to the global pandemic, you are advised to thoroughly check the details and any wider restrictions which may impact your ability to attend this event before booking or making any arrangements. In particular, please note that an event may be cancelled or participation may be made online only.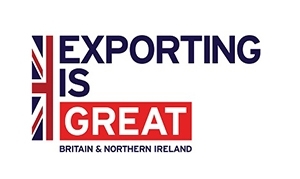 *Limited number of TAP grants available for UK indies.
Please contact hannah@pact.co.uk as soon as possible and no later than 1st September 2020 for more information.

The awarding of TAP grants is subject to availability and eligibility criteria. Due to the global pandemic, please be aware that the level and availability of grants for this event may change at short notice. Pact is not responsible for the allocation and level of grants awarded and will not be liable for any losses which may result from any changes to the level or availability of such grants.