In the latest edition of our interview series in which we ask Pact members some deep - and some not so deep - questions about their personal and professional lives, we hear from Wilson Worldwide Productions Founder and Managing Director, Josh Wilson.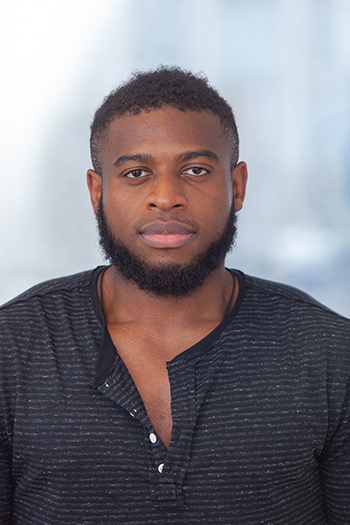 Josh started his career managing direct sales and marketing communication teams across Europe and Canada in financial services, energy and charity. He now executive produces TV programmes for broadcasters and runs campaigns for major brands around the world through his companies Wilson Worldwide Productions and The Film Corporation, which were set up in 2012 and 2014 respectively. The companies' programmes have aired in over 150 countries worldwide.
In 2018, Josh was featured in the prestigious Forbes 30 Under 30 Europe: Entertainment list, alongside the likes of Boxer Anthony Joshua, Musician Rita Ora and Footballer Paul Pogba.

So many people let the days run into each other without stopping to reset from the previous day.

Are you a morning or night person?
Night. I think most creative people are.

Which of your daily habits reveals the most about your character?
I have spa sessions almost daily, to reset my mind. The working day is so incredibly busy, that the mind and body need to recharge, not just by sleep but whilst awake.

What's the best investment you've ever made, either financial or time?
Finding both working capital/factoring and programme finance partners to streamline our business process. This frees up my time to do what I do best, being a producer and managing the people connected to my business.

What's the luckiest break you've ever had?
Closing our first round of investment. There was a lot of hard work involved, but we were also very fortunate.

What person – living or dead – do you most admire?
My Mother, she was very much an inspiration to me from the perspective of being such a trailblazer in her industry - especially as a woman. She was recently made a fellow of the Royal Institute of Chartered Surveyors - from reputation and prior work - which is a fantastic honour, and an unusual way of selection for the institute.

Avocado on toast or Full English?
Avocado on toast

What's the best piece of advice you've ever been given?
There are many, however I do like the statement; "You've never arrived you're always becoming."

Describe what a producer does in three words:
Creative
Finance
Business

What does success look like?
Working with great teams and producing strong, innovative programming we all admire whilst working with broadcasters around the world.

What did your biggest professional setback teach you?
To never get too high and to never get too low.

Describe your work/life balance in a word:
Healthy.

Where do you go to relax?
The gym/spa. I feel it really helps my body and mind. So many people let the days run into each other without stopping to reset from the previous day. I use this as my body and mind's reset, and staying in shape keeps my body feeling great day-to-day.

What TV programme or film do you most often recommend to other people?
Spartacus (the TV series). I just think the narrative and characters are tremendous. It's such an emotional show and is full of incredible action pieces. The human element of it juxtaposed to the reality of the political backdrop also really makes it stand out for me.

Tell us something about yourself that your colleagues don't know:
I'm a classical music fan.

If you could go back to the beginning of your career, what piece of advice would you give to yourself?
Get finance partners early on to mitigate risk.
Pact would like to thank Josh for participating.
If you would like to feature in The Person Behind the Producer, please e-mail membercomms@pact.co.uk.