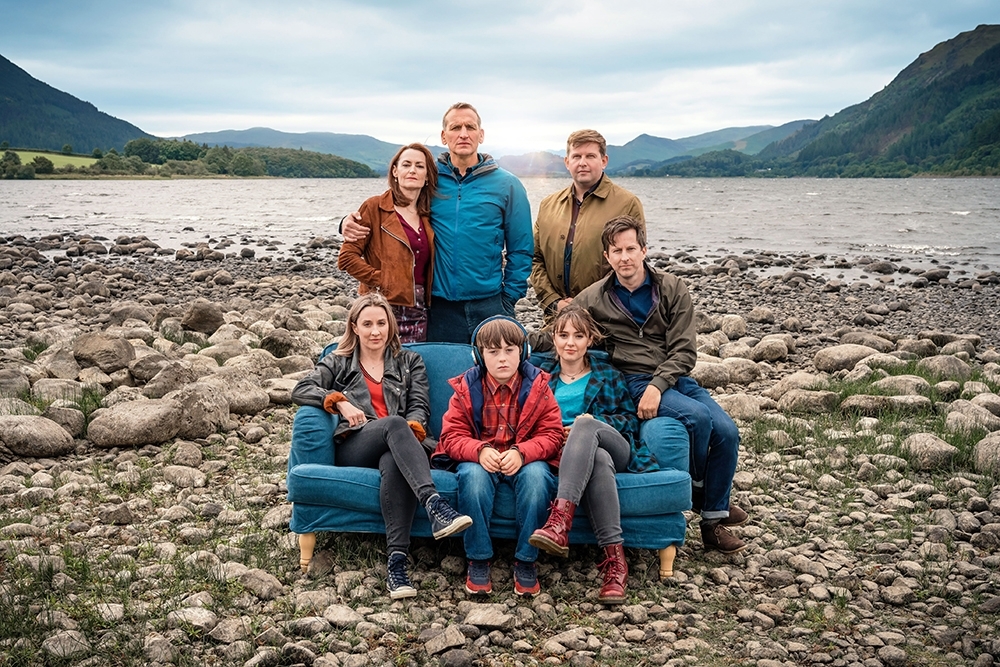 When it was first broadcast in 2016, The A Word broke new ground through its refreshingly frank representation of a family learning to live with the diagnosis of Autism Spectrum Condition (ASC) in their young son, Joe.
The show is produced by EndemolShine-owned indie, Fifty Fathoms, and during the making of Series 3 (which is currently airing on BBC One), the production team ran a training scheme for people with disabilities.
We found out more about it over a Zoom call with Executive Producer Marcus Wilson…

The applicants were utterly blunt and also very open about what they would need.

It was during a special screening event for Series 2 of The A Word at HOME in Manchester that executive producer, Marcus Wilson met representatives from the Disabled Artists Networking Community (DANC) and "started a conversation with them about what we could do to improve the representation of disabilities on screen and also improve access for disabled practitioners."
Discussions with BBC commissioner Lucy Richer led to Marcus being put in touch with Helen Mattioli, a senior business manager in the BBC Drama Department. She helped him access a BBC grant to run a training scheme focused on disability and inclusion.
The initial plan was to fund two traineeships of 10 weeks each. But following a promotional campaign for trainees run via the production's own online channels as well as DANCs, there was "an overwhelming response." They held around 20 interviews after which Marcus concluded "I can't just narrow this down to two people." So the Scheme was reconfigured to give five people a four week placement each. "The intention was very much geared toward, 'how do we give these people practical placements that will allow them to begin the journey of a career in this industry?'"
Decisions about the roles and set-up for each trainee were made through having frank conversations with them. "The applicants were utterly blunt and also very open about what they would need; what they could do and what they couldn't do; and what they really wanted to do. So with each person we concentrated on the area of the industry that they wanted to explore… and we built a programme with them to make sure that they would get the right experiences that would set them off on that important journey."
As well as discussing their individual needs, Marcus and his team also tried to prepare the trainees for the specific demands of the industry. "We forget because we're used to it but a 10-hour or 12-hour day on location is quite brutal… so we needed to make sure we were preparing people for that as well."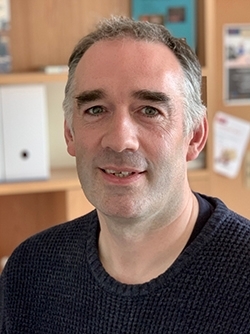 You think that you're an educated and open-minded person, but you haven't thought about the half of it!

Crucial to the Scheme was that each trainee would be paired with one mentor within their chosen department, and another in the production office, "so they had a second person they could reach out to if they weren't getting the help that they needed immediately." Crew members who took on a mentoring role as part of the Scheme were paid a little bit extra for doing so. They were briefed with guidance both from the EndemolShine diversity team and representatives from DANC. "That process was fascinating. Because you think that you're an educated and open-minded person, but you haven't thought about the half of it!"
Part of the infrastructure that was put in place was about sharing some 'need to knows' about the trainees with the wider team. "It was just a matter of making sure that both the crew and the cast were understanding but in a way that didn't feel invasive… you know, 'so and so is joining us, here's two or three things that we'd like you to be aware of to help them and support them through their working day.'" Marcus recalls, "that was a bit of a minefield because the trainees often didn't want to say things because they didn't want to cause us too much trouble, or to feel like they were being a burden for fear that people would go 'oh it's just not worth the hassle.'" He says that became less of an issue as time went on, as the trainees saw that the cast and crew were open-minded and happy to help.
"To a degree I think that (awareness) is heightened on The A Word because that's the conversation every day in the script... but I'd like to think that crews are generally very willing to support people." He's realistic about the challenges, though. "It is balancing that against the pressure that we all know is there to get the day done, get the week done… and move on."
In one instance, a trainee would get very tired after three or four hours of work. "We had to explain that to the crew in a way that it didn't feel like they were taking pity on that person but also that they didn't run them into the ground or, even worse, people not knowing why they were looking tired or struggling and then writing them off as incapable."
The production also made some practical adjustments to accommodate the needs of the trainees. For example, "we had (some) trainees who were on the autism spectrum… so we needed to make sure we were conveying the information in a way that was very clear. And actually that led to us at one point re-doing our call sheet layout, because we had someone saying to us 'I look at that call sheet and there's just so much information dancing in front of my eyes.'"
After being on the Scheme, a couple of the trainees in the AD department were later employed by the production as dailies. "Two or three of them have clearly taken the skills that they learnt and used them to further their careers." Marcus also sees an appetite within the BBC to build on the Scheme and "move forward with those people they've invested in."

In telly, we learn a little about a lot, but actually if you're talking about how to help somebody into their working environment, get advice.

He says one of the things he's proudest of with the crew on The A Word is "seeing the way that people have learnt about the issues that the show is dealing with and opening their minds to that."
But what about beyond The A Word? What can other productions do to raise awareness amongst their cast and crew, regardless of the subject matter they are shooting? "I'd love to find a way to build that into the prep with crews. You know this whole conversation we're having about respect at work, and the kind of training that's going on for HoDs in terms of management skills and unconscious bias that ScreenSkills is running, I'd love to see more disability awareness built into that. Because the way the shows are growing now, an HoD is the manager of a small business, they're not just running a team of two or three people… a disability is not always obvious, but it's something that we're having to become increasingly aware of, and rightly so."
He is also keen to roll out "three or four simple commitments" for each production, such as ensuring that all entry-level positions are properly advertised, and that every episode of any show he is making includes opportunities for actors of disability, and not just in roles that require a disability.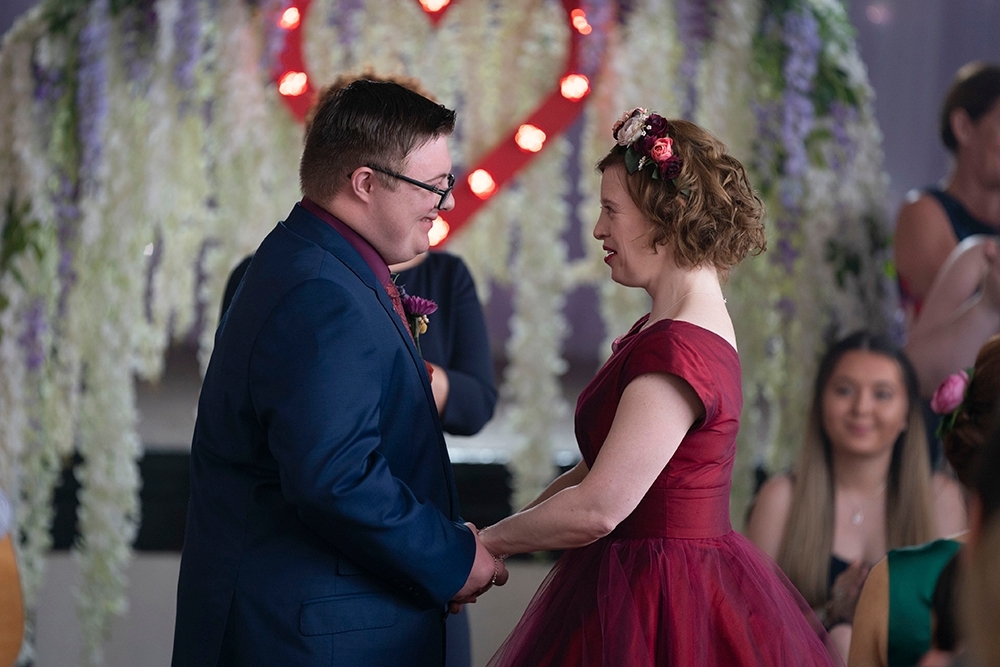 Marcus believes that writers in particular have an important part to play in industry change. "More than anything, if a writer writes it, the entire genius of a production team will bend themselves to try to make that work… as with all things in telly, it starts with what's on the page."
In order to set up an effective training scheme, Marcus suggests seeking advice from people in the know, like DANC and the BBC's Outreach department in his case. "Get advice from people who understand these things. In telly, we learn a little about a lot, but actually if you're talking about how to help somebody into their working environment, get advice. Also, through getting advice from those people they'll probably lead you to sources of funding as well."
Reflecting on the lasting impact of The A Word training scheme, Marcus says "I hope that it will have given those trainees the skills and the confidence they need to progress. And hopefully it will have opened the minds of the people employing them, the HoDs, to know that people's different abilities and needs aren't necessarily a barrier to the easiest route through a production."
Whilst this particular Scheme offered placements to people with disabilities, driven by the subject matter of show, Marcus is keen to stress he doesn't want to minimise other areas of diversity that the industry also needs to address. "This was a cause that this particular show felt very passionately about so that's why we chose to push forward on that." Marcus is confident that the format of the Scheme he ran on The A Word can be applied to other productions, too. "Because it was designed around the applicants, you can kind of fit it to each show."
Referencing the members of DANC again, he recalls how they reminded him that supporting diverse talent – such as through training schemes – is not about "favours", but giving people the opportunity they need, getting them in the room, so they can do the rest. "It's a tough business to break into, so anything we can do to make it as level a playing field as possible."

Series 3 of The A Word is currently being broadcast on BBC One and is available for catch-up via BBC iPlayer.
Marcus has kindly said he is happy to talk to any Pact members who are interested in finding out more about The A Word training scheme and how it was set up and run. Please e-mail membercomms@pact.co.uk to be put in touch.
Pact would like to thank Marcus for taking part in this interview. For more information and resources for indies, visit the Pact Diversity microsite. Or e-mail Pact's Head of Inclusion and Diversity, Anjani Patel: anjani@pact.co.uk.
Disability in the UK TV industry

17% : of the UK workforce identifies as disabled
4.5% : of people working behind the camera in the UK TV industry identify as disabled
4.1% : of senior roles in the TV industry are filled by people with disabilities
1.9% : of drama roles represent people with disabilities

Find out about the Creative Diversity Network's Doubling Disability initiative here.

More about the Disabled Artists Networking Community
DANC (Disabled Artists Networking Community) is a regular networking event in Manchester to encourage dialogue between theatres, television companies, arts organisations, arts venues, professional artists and performers with disabilities from all creative practices.
It is run by Triple C, a collective of disabled and non-disabled creatives focused on changing access to the arts for children/young people and adults with disabilities and working towards better representation of artists with disabilities in this industry. The organisation was created by Coronation Street actor Cherylee Houston.