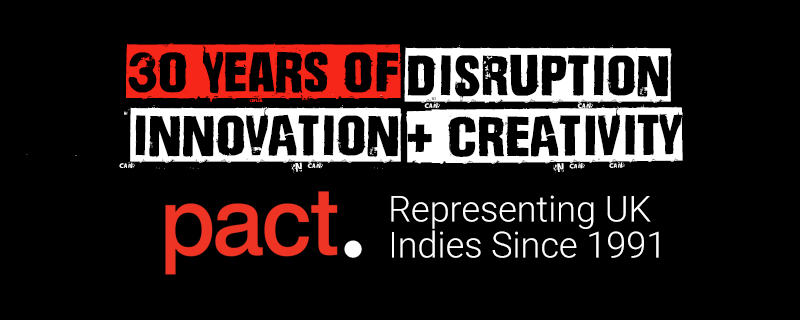 On Sunday 4th July – a date well known for its celebration of independence! – Pact turned 30.
To mark the occasion, we've launched a year of activities planned to showcase and celebrate the disruption, innovation and creativity that indies have brought to the UK production sector over the last three plus decades, as well as looking ahead to the next 30 years.
Future30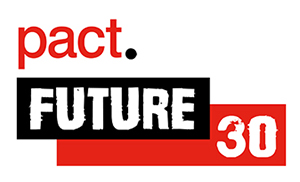 One of our flagship initiatives is Future30, a brand new scheme which will support 30 of the UK's most exciting emerging indies who have the potential to become the sector's gamechangers of the future.*
Selected indies benefit from two years' free Pact membership and a tailored development programme with access to industry experts to help them to develop and grow their businesses. Participants also enjoy all the regular Pact Member benefits including free legal and business affairs advice, regular commissioner briefings, and access to the Pact Growth Accelerator and Inclusion Tool.
Thirty years of disruption, innovation and creativity
Since Pact was founded in 1991, the UK indie sector has grown from a cottage industry into a global powerhouse, with revenues reaching a record £3.3 billion in 2019, of which over £1 billion were international revenues.
Independent production companies have been responsible for some of the defining TV and film productions over that period, from global format hits like Who Wants to be a Millionaire? and The Great British Bake Off and unmissable TV dramas like The Bodyguard and Line of Duty, to Oscar-winning films like The King's Speech and 1917.
The remarkable success of the sector was made possible by arguably Pact's defining achievement, the successful campaign to introduce terms of trade in the 2003 Communications Act. The terms allowed indies to retain their IP for the first time, meaning that they could sell their programmes around the world to re-invest back into their businesses and talent, sparking unprecedented growth.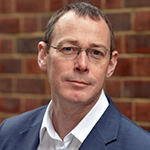 Pact's CEO since 2001, John McVay said:
A lot has happened in the past 30 years to turn a work-for-hire production sector into a £multi-billion world-leading success story.
"Whilst the Terms of Trade were the catalyst for this, we should also be proud of our work to introduce tax credits across film, HETV, animation and children's TV; our work on Out of London requirements and Nations quotas; our work on diversity within the industry – the Pact Indie Diversity Scheme and the wider industry Diamond monitoring system; and more recently our work with Government to introduce their Production Restart Scheme to enable indies to return to work during the pandemic.
"Looking ahead to the next 30 years, the industry faces many new challenges coming out of the pandemic, but our members can be sure that they can rely on Pact to continue to work on their behalf to represent their voices, and to help grow their businesses. Pact is run by indies for indies, and our members are at the heart of everything we do."
Pact Chair Hakan Kousetta, CEO 60Forty Films, added:
Pact should be incredibly proud of what it has achieved over the past 30 years – it is a shining example of how a trade association truly works for and on behalf of its members.
"The Pact Future30 initiative is a fantastic opportunity for up-and-coming content creators to benefit – for free – from all that Pact has to offer – plus a tailor-made development programme and access to senior industry figures. I look forward to seeing the entries and working with the successful applicants."

We will be sharing details about more of our planned anniversary activities with Members over the coming weeks and months, so do keep an eye on the weekly newsletter, Pact website, and Twitter and LinkedIn.

*The application window for Future30 has now closed.