To coincide with Pride Inside – an online festival of events and activities celebrating the LGBTQ+ community – we decided to ask some of our LGBTQ+ members to reflect on how the TV industry is doing on LGBTQ+ inclusion, let us know what's happening within their own indies, and to offer their top queer picks for some lockdown viewing…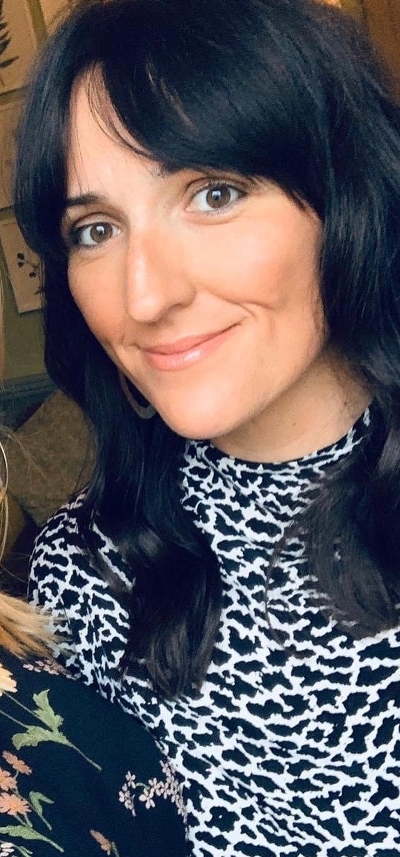 Kate Brooks
Series Producer (Emmerdale), ITV Studios
Kate Brooks is a Series Producer on ITV Studios' long-running soap, Emmerdale. She was previously an Assistant Producer on the show, and prior to that a storyliner on Hollyoaks. Kate is married to the actor Michelle Hardwick.


Pride means a lot to me and my family. I'm eternally grateful to the people who have paved the way for my relatively easy path in life.


Q. What has your experience been as an LGBTQ+ person working in the industry?
My experience working in this sector has been very positive on the whole. I've had a lot of support and acceptance from colleagues and bosses alike, and I've never felt that my sexual orientation has stymied my career in any way. I know I've been lucky in many ways, spending the majority of my career working at ITV, which is very inclusive.
However, I'm acutely aware that for some in other industries it's not always such a supportive environment for people to feel free to be themselves, which saddens me greatly. There's still a way to go, which is why Pride month continues to play such a pivotal role for our community.

Q. Where do you think the UK film and TV industry is in terms of its representation of LGBTQ+ characters and lives on screen?
Representation is certainly improving with each passing year, which is something we can all be proud of. Authentic portrayals of every sexuality is key to ensuring that the rich and colourful tapestry of life is accurately portrayed on-screen. Reflecting this broad spectrum can only ever enrich the programme we're watching and it's vitally important that we continue to represent the LGBTQ+ community in a positive light, whilst still retaining the realities and struggles some people may face. What is key is that regardless of sexuality or gender, we continue to portray nuanced, complex and interesting characters, flaws and all.

Q. What LGBTQ+ film or TV programme would you recommend for some lockdown viewing and why?
We've just finished Feel Good on All4 which was funny, biting and poignant in equal measures. Well worth a watch. We've also just started a Dutch show called Anne+, which feels very truthful in its depictions of gay characters. Dead to Me series two explores sexuality with deftness of touch that proves refreshing and entertaining during these times.

Q. What does Pride mean to you and how will you be marking it this year?
Pride means a lot to me and my family. I'm eternally grateful to the people who have paved the way for my relatively easy path in life. We went to New York over the Christmas break to The Stonewall Inn, and a couple of years ago we visited the Castro District in San Francisco - where we immersed ourselves in the legacy of Harvey Milk.
Such pivotal figures in our movement and both those trips made for a truly humbling experience. Having said that, in recent years, Pride has been a month of socialising, celebrating and learning. This year, we'll be decorating the nursery ready for the new little addition to the family. The fact that I can say that is testament to how far tolerance and acceptance has come in the world, and how grateful we are to those trailblazers who endured so much persecution and resistance. However, we must keep active and we must keep vocal to ensure that legacy continues for future generations.

Pact would like to thank Kate for taking part in our 2020 Pride interview series.