To coincide with Pride Inside – an online festival of events and activities celebrating the LGBTQ+ community – we decided to ask some of our LGBTQ+ members to reflect on how the TV industry is doing on LGBTQ+ inclusion, let us know what's happening within their own indies, and to offer their top queer picks for some lockdown viewing…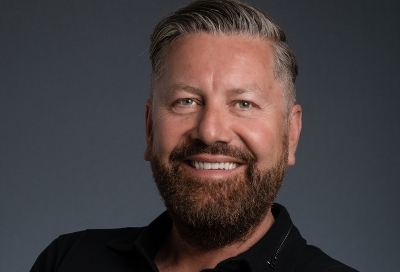 James Burstall
CEO, Argonon Group
James Burstall is CEO of Argonon, the independent production group that creates and distributes creative content across multiple platforms for the global marketplace and is responsible for shows including House Hunters International, Mormon Love and An Englishman in New York. Founded by James in 2011, Argonon now encompasses twelve companies and businesses throughout the UK, the US and Canada.


Pride is an important political statement and a celebration. It is a time to remind ourselves that we believe in a fair, just society where all are equal.
Q. What has your experience been as an LGBTQ+ person working in the industry?
I have always felt a real sense of openness in this industry and a rich diverse culture. That is one of the reasons I joined it in the first place.
There are a few corners of unenlightened thinkers, still, and there is more work to be done on diversity on and off screen. The Black Lives Matter protests have spurred us on, which is a good thing. I believe we will make significant changes in the coming months.
When I set up Argonon in 2011, I planned for it to be a creative, safe place for people from all backgrounds to do their best work - and be valued for it. For me, the DNA of my group has always been Argonon for Everyone.

Q. What sort of work is happening within Argonon to support LGBTQ+ inclusion?
Work on improving and fostering diversity on and off screen is vital and ongoing. The death of George Floyd and the recent Black Lives Matter protests have pushed racism right to the top of the agenda. It has caused millions of us all over the world to reflect on discrimination and (un)equal opportunities. It has triggered deep discussion at Argonon and we are preparing a new cross-group diversity project to address inequality starting with BAME people and also broadening out to all diversity, including LGBTQ+. We are going to be making a number of concrete strategic moves, with budget attached, to help bring about change. Actions not words.
I recently attended the Pact Unconscious Bias webinar and have asked all my team to do the same. We need to count and document everything we see and experience, in order to make a difference. At Argonon, we have been monitoring and counting our diversity as part of our Argonon for Everyone annual survey, which we have run since 2016. This is our campaign to monitor and build on our diversity.
Argonon is doing well. In 2019, 18% of our workforce was Black Asian Minority Ethnic (UK/US national average is 13%); 61% of our workforce was female (UK/US national average is 51%); 12% of our workforce was LGBTQ+ (UK/US national average is 1.5%); 67% of our workforce was educated in state schools (not privately) including staff from less privileged socio-economic backgrounds.
We have zero tolerance to any kind of prejudice or discrimination. Argonon is an anti-racist organisation. We believe everyone deserves a chance, everyone can excel. There is no glass ceiling in our company. The sky is the limit. We invest in the talent of now and of the future because we know what we put in, we get out. It is win win. We are excited about the talent we find who will help us grow together.

Q. Where do you think the UK film and TV industry is in terms of its representation of LGBTQ+ characters and lives on screen?
There is poor representation of LGBTQ+ real life in the arts in general. We see sad stories of lonely people, or serial killers, or compulsive and promiscuous sex addicts. There is a lot more to life than that. We are seeing a few notable, celebratory exceptions like Pose on FX. We need commissioning editors, across the board, to greenlight content that reflects the world we live in - not a narrow stereotype.

Q. What LGBTQ+ film or TV programme would you recommend for some lockdown viewing and why?
For a joyful one off: If I had to pick one it would be the 2014 Brit flick Pride, written by Stephen Beresford and directed by Matthew Warchus. Based on a true story, the film depicts a group of lesbian and gay activists who raise money to help families affected by the British miners' strike in 1984. It is feelgood and empowering - we need more collaborations like this!
For three series of compulsive viewing: It has to be Babylon Berlin, a German neo-noir television series set in Berlin during the Weimar Republic. It's a political thriller, a portrait of survival and an epic, hedonistic romp. Beautifully written, directed, acted and designed, it's a must see.

Q. What does Pride mean to you and how will you be marking it this year?
Pride is an important political statement and a celebration. It is a time to remind ourselves that we believe in a fair, just society where all are equal. And it is an opportunity – with our friends, loved ones and families – to celebrate being alive. And the more we do that, the better!


Pact would like to thank James for taking part in our 2020 Pride interview series.