To coincide with Pride Inside – an online festival of events and activities celebrating the LGBTQ+ community – we decided to ask some of our LGBTQ+ members to reflect on how the TV industry is doing on LGBTQ+ inclusion, let us know what's happening within their own indies, and to offer their top queer picks for some lockdown viewing…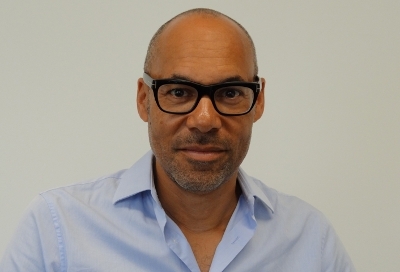 Basi Akpabio
Creative Director, Agatha Christie Ltd
Basi is the Creative Director at Agatha Christie Ltd, the company which has been managing the literary and media rights to Agatha Christie's works around the world since 1955. He has a twenty year track record of delivering highly creative content for all the major UK broadcasters as well as internationally. Before joining Agatha Christie Ltd., Basi had roles with a number of broadcasters and indies including Red Bee Media, Acorn Productions, ITV and The Africa Channel.


Pride is one moment in the year but we must all try to make sure that it runs through everything we do.

Q. What has your experience been as an LGBTQ+ person working in the industry?
I have to say that I've found it a very inclusive industry and, so far, haven't encountered any problems.

Q. Where do you think the UK film and TV industry is in terms of its representation of LGBTQ+ characters and lives on screen?
There's a curious paradox. I'm old enough to remember Colin and Barry in Eastenders, C4's Out On Tuesday or the extraordinary impact of Queer As Folk – at that time, seeing a depiction of gay lives felt incredibly special. Today, it feels as though we've progressed to LGBTQ+ representation being comparatively unremarkable which is clearly a good thing but also means we get a little lost. I'm finding it hard to remember the last thing I watched which really felt like a reflection of me and my world. I'm also about to pitch a passion project outside of Christie with a gay lead – will be interesting to see the reaction to that.

Q. What sort of work is happening within your indie to support LGBTQ+ inclusion?
What I'd like to celebrate is the incredibly open atmosphere in Agatha Christie Ltd, I feel entirely comfortable bringing my whole self to work. For example, when I got married last year the company threw us a great party and gave us a beautiful gift. People we work with were also incredibly supportive. It's very powerful to feel seen and celebrated.

Q. What LGBTQ+ film or TV programme would you recommend for some lockdown viewing and why?
It's worth searching out Looking, which I loved. Queer Eye continues to be fun and moving, and although it got mixed reviews, Hollywood was very entertaining.

Q. What does Pride mean to you and how will you be marking it this year?
It's interesting how Pride has developed from protest to demonstration to celebration; I'm sure I'm not the only one who feels that it may have lost some of its meaning. That said, it is great to have a moment in the year when we're visible and both to be able to recognise how far we've come, plus note the fact that there are still things to change. I saw that the BFI are doing an online season of LGBTQ+ films – I may well put my feet up and watch those.

One more thing…
As with the BAME agenda, no-one in TV should underestimate quite what power the medium has to help influence and change the world for the better. Pride is one moment in the year but we must all try to make sure that it runs through everything we do.

Pact would like to thank Basi for taking part in our 2020 Pride interview series..