We are incredibly sad to hear of the passing of Pact's former Independent Consultant, Rod Caird, who has died at the age of 73.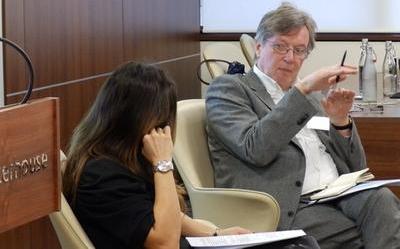 Rod was an experienced television executive and worked for a range of networks and independent production companies in a career that spanned four decades. His credits include Dinosaur! (1991), Ape Man: The Story of Human Evolution (1994), and How Cities Work (2013).
In recent years, Rod worked as an Independent Consultant for Pact – helping to organise a great range of commissioner and buyer sessions and expertly moderating many of our webinars.
He worked closely with Dawn McCarthy-Simpson MBE, our Managing Director of Business Development & Global Strategy who has commented: "Rod was as a great man, someone who instantly made people feel at ease. He was a joy to work with, and for many years Rod was the face of Pact's webinars. He was respected across the independent production sector, and will be missed by everyone at Pact."
On behalf of Pact Council, the executive, and all Pact Members we would like to send our deepest condolences to Rod's family and friends.