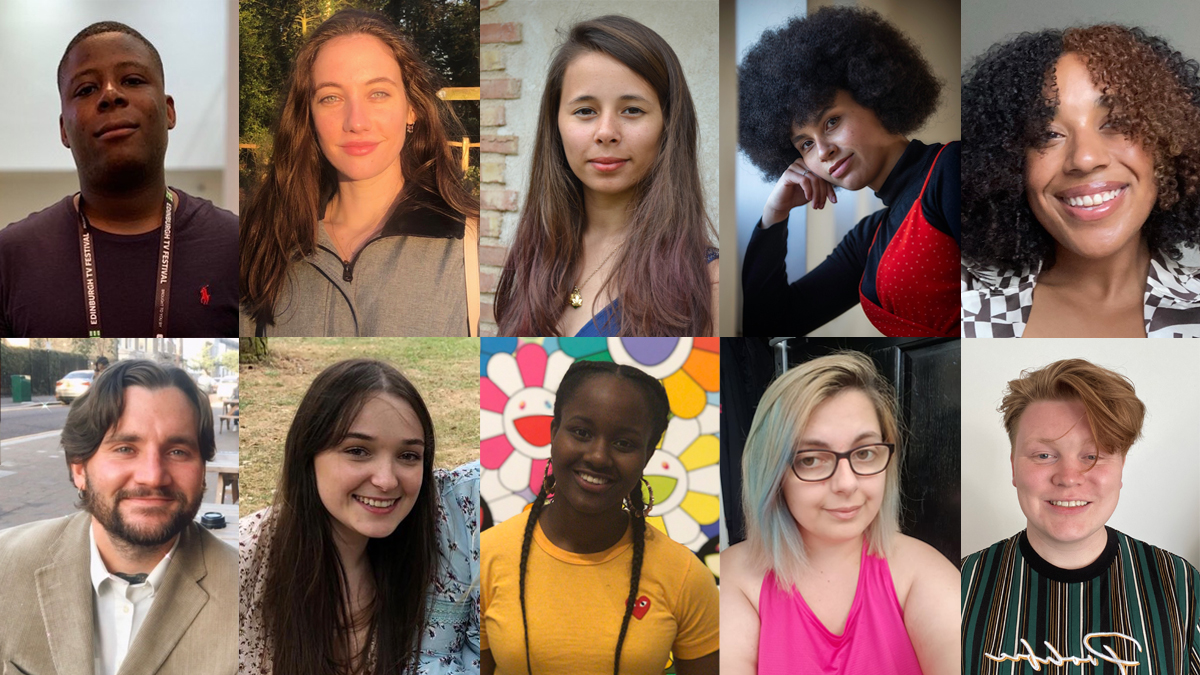 Pact's landmark Indie Diversity Scheme relaunched in London this week and as the post-pandemic TV industry scales up production, four new companies are supporting the Scheme for the first time.
Argonon (through scripted label Leopard Pictures and factual production company Studio Leo), Nutopia, Tin Roof Media (through Outline and Blink Films), and South Shore join the indies who launched the scheme in partnership with Pact in 2013, Endemol Shine UK, Fremantle, Hat Trick Productions, all3Media and Warner Bros.
Aimed at young people from groups traditionally under-represented in TV, including ethnic minorities, women, LGBT people, people living with disabilities and people from lower socio-economic groups, Pact's entry-level talent development programme offers its trainees a crucial "foot in the door" to the TV industry. As well as hands-on entry-level experience, they receive bespoke training from ScreenSkills on topics such as copyright, storytelling, research skills and camera operating, and support from a high-level mentor at their indie production company. The Class of 2021 will offer six-month paid placements to 11 talented young people from diverse backgrounds – the Scheme's largest intake to date.
James Burstall, CEO of Argonon commented: "As a global production group, it's our responsibility to offer a clear pathway into the entertainment industry and career opportunities for talented individuals from under-represented groups which is why we are delighted to partner with Pact on this important initiative. People are the lifeblood of Argonon, and our future success is dependent on having a truly representative team. We are delighted to welcome our newest members to two of our brilliant labels, Leopard Pictures and Studio Leo."

After Covid putting the scheme on pause for 18 months I am really looking forward to receiving the excellent training from ScreenSkills. – Trainee Natalia Zoe

The Scheme has an impressive retention rate – over 77% of former trainees still work in TV or a related sector – and a strong focus on helping its trainees to find their next TV role when their placements end. Pact alumni have gone on to work as directors, producers and writers.
Jane Root, CEO at Nutopia commented: "As many companies, Nutopia included, try to do better at diversity and inclusion, we are proud to partner with Pact on this important scheme."

I can't wait to get started at Nutopia and work on the production of some really impactful documentaries. – Trainee Paula Nimaro

Pact's Head of Diversity and Inclusion, Anjani Patel, said: "Putting last year's Scheme on hold was a painful decision. We are delighted that the Pact Indie Diversity Scheme is now back in business – it plays a crucial role in making the TV industry more diverse and we don't want to lose momentum."